"Fairy Tail" Chapter 540 spoilers indicate that Natsu will be back and with the help of Anna and Ichiya he may try to defeat and eventually destroy Acnologia. The battle is expected to take in the Ravines of Times. Check out in detail!
"Fairy  Tail" Chapter 540 titled, "Harmony" will reveal that Natsu comes back to fight the evil Black Dragon along with his fellow Dragon Slayers inside the Ravines of  Times. Speculations also indicate that he will get help from Anna and Ichiya.
Natsu Returns In 'Fairy Tail' Chapter 540
In the previous chapter 539 titled, "World Collapse" the black dragon manages to break through the Ravines of Time using his magic-based attacks, reports The Christian Post. But he is not satisfied with what he has achieved so far and challenges the Dragon Slayers with the intention to confine all of them in his time.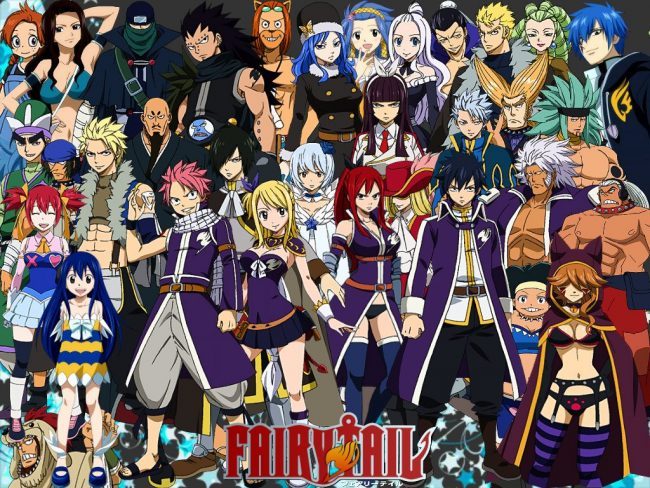 And that is why; Natsu will have to make a reappearance in "Fairy Tail" Chapter 540 after he disappeared in the earlier chapter. In the next chapter Acnologia himself is eagerly waiting for Natsu to come as has already declared the Ravines as his world, reports Korea Portal.
The final battle between Natsu and Acnologia will soon begin as only seven chapters of the series are remaining. But it will be difficult for the Dragon Slayers despite the leadership of Natsu on their side to defeat the Black Dragon as he seems to be impervious to all types of magic.
Anna And Ichiya To Help Natsu Defeat Acnologia
According to speculations, there is a strong possibility that both Ichiya and Anna are still alive having escaped the trap set by Acnologia in the Ravines of Times. And if they are still alive, the two will definitely prove to be a strong asset for Dragon Slayers who really need all help they can get to defeat their strongest adversary.
Attention:
Governments and ISPs around the World monitors their users' online activities. Reclaim your freedom with
ExpressVPN
and browse the internet with confidence.
Some fans are also speculating that the extremely proud Black Dragon may also feel some adverse effects of devouring the Ravines of Time. "Fairy Tail" Chapter 540 will be published in the next issue of Weekly Shounen Magazine from Kodansha.