"Fairy Tail" Chapter 540 spoilers indicate that Acnologia will return and he will be more powerful than ever after consuming the Ravines of Time. Only the last seven chapters of the manga series are remaining which are expected to focus now on the battle between the evil Acnologia and Dragon Slayers.
"Fairy Tail" Chapter 540 will mostly display the final showdown between Acnologia and the Dragon Slayers. The previous chapter showed that Lucy and Gray finally managed to save Natsu by rewriting the Book of E.N.D. But with the disappearance of Zeref, they fear that Natsu too will be gone. However, in "Fairy Tail" Chapter 539 he returns for a short time and then suddenly vanishes.
Acnologia Makes An Unbelievable Comeback                 
The upcoming "Fairy Tail" Chapter 540 will reveal the comeback of the evil Black Dragon who is the ultimate villain, reports iTechPost. His return is unbelievable because Erza, Wendy, and Jellal along with other Blue Pegasus members risked their lives to lure Acnologia into the Ravines of Time.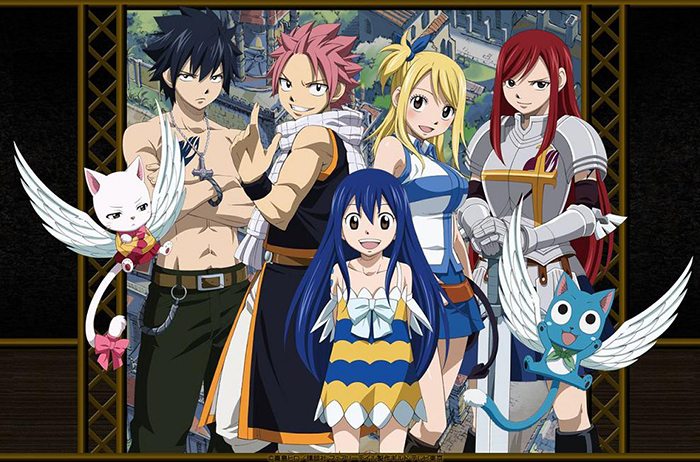 The previous episodes even showed that Ichiya and Anna Heartfilia supposedly sacrificed themselves for trapping the Black Dragon. However, the crack in the sky noticed by Wendy indicates that all their sacrifice has gone in vain as Acnologia is back once again ready to create havoc.
Acnologia To Reveal More Power in 'Fairy Tail' Chapter 540
In the upcoming chapter, Acnologia will return more powerful and it is because he managed to consume the Ravines of Time. It transforms him into the Dragon of Extinction and then he inflicts a catastrophic attack, Eternal Flare on the group of Erza and separates them to incapacitate Erza and friends.
Natsu has been transported into the world of Ravines of Time which actually is now the world of Acnologia, reports Blasting News.  "Fairy Tail" Chapter 540 will show how Erza and group will try to save themselves from Acnologia's attack and whether Natsu will return to help the Dragon Slayers slay the evil Black Dragon.