Fairy Tail chapter 530 was released a few days ago, meaning that fans are now eagerly waiting for the next chapter to arrive. The past few chapters of Fairy Tail have been really interesting as they featured the appearance of Anna Heartfilia. For those who don't know, Anna is a powerful Celestial Spirit mange who was responsible for opening the Eclipse Gate four hundred years ago. She was also the mentor of the five dragon slayers who were sent into the future four hundred years go. And now, the mage is currently helping the dragon slayers in taking Acnologia down. Along with this, Mavis will finally confront Zeref.
So without any further due, here is what is expected to happen in Fairy Tail chapter 531.
Fairy Tail Chapter 531 Spoilers 
We all know that Anna Heartfilia recently appeared to put a stop to Acnologia once and for all. She is currently helping the five dragon slayers in defeating the self-proclaimed Dragon King. As there is no other way to defeat Acnologia, Anna decided to Acnologia in another dimension. With the help of some Fairy Tail Guild members and Blue Pegasus, Anna managed to set up a trap for the Black Dragon. And now, in Fairy Tail chapter 531, Acnologia will be seen chasing Blue Pegasus' ship, Christina.
Zeref Was The One Who Sealed The Ravines Of Time 
What Anna did was that she set up the Ravines of Time and was waiting for Acnologia to get inside it. However, in Fairy Tail chapter 531, a big tragedy will take place. When Acnologia will get lured in the Ravines of Time, he will free himself from it without any problems. The Black Dragon will even catch up to Christina. Anna will be left in a shocked state after discovering that the Ravines of Time is actually sealed. Blue Pegasus will then deactivate Christina's countermeasure for Dragon Slayers, and Anna will then head towards the Ravines of Time to destroy its seal. It will be later revealed that Zeref was the one who sealed the Ravines of Time in the first place.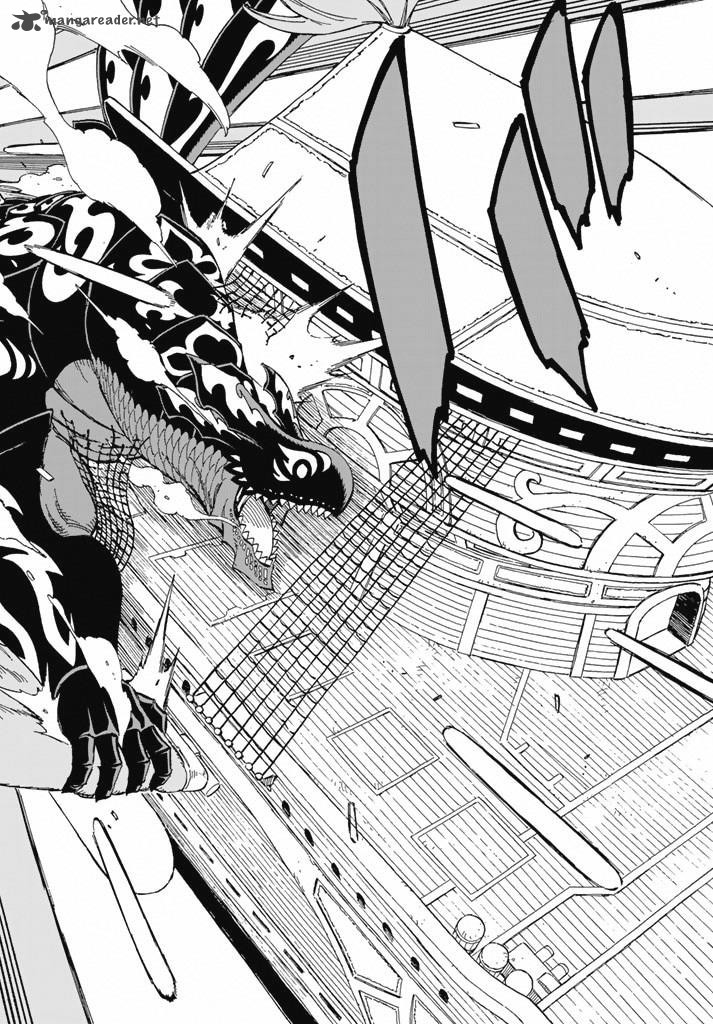 Natsu To Unleash The Power Of A Dragon Slayer In Fairy Tail Chapter 531 
On the other hand, Mavis will finally catch up with Zeref and Natsu. Just when Zeref will be about to land a really powerful hit on Natsu, Mavis will stop him by confronting him. However, Natsu will tell her to stay back and will then unleash the real power of a dragon slayer.
Fairy Tail Chapter 531 Release Date 
Fairy Tail chapter 531 is currently scheduled to release on April 19, 2017. Let us know if you're excited about it or not in the comments below.
Check Also: 10 Best Sniper Games in 2017 for PC, PS4, Xbox One.