The back to back chapter of Fairy Tail, chapter 523, 524 was released a few days ago, meaning that fans are now eagerly waiting for the next chapter to arrive. The next chapter, chapter 524 is titled as "Black Future" and is said to focus on how Acnologia will join the battlefield. Chapter 525 on the other hand, is titled as "Why Was His Majesty's Child Not Loved?" and this suggests that the manga will take a short break from the return on Acnologia.
Zeref's Son To Be Revealed In Fairy Tail Chapter 525?
According to the title of Fairy Tail chapter 525, it will focus on something else other than Acnologia's sudden return. It is said that the chapter will focus on the past of a child, who was not loved by his parents. Those who have been following the series from the start know that Zeref is sometimes referred to as "His Majesty." This suggests that the upcoming chapter will focus on the past of Zeref's son. However, the question in everyone's mind is, who is he? Currently, there are a lot of names who could turn out to be Zeref's son, but our guess is August.
August Is Zeref's Son? 
Avid fans of the series know that August gets furious and irritated whenever someone talks about a family. He previously claimed that despite that fact that he knows all the magic of the world, he does not know anything about the love between a child and his parent. August's past has been a mystery from the start, so he can turn out to be Zeref's son. If this is the case, then it will be explained why Fairy Tail doesn't know much about August.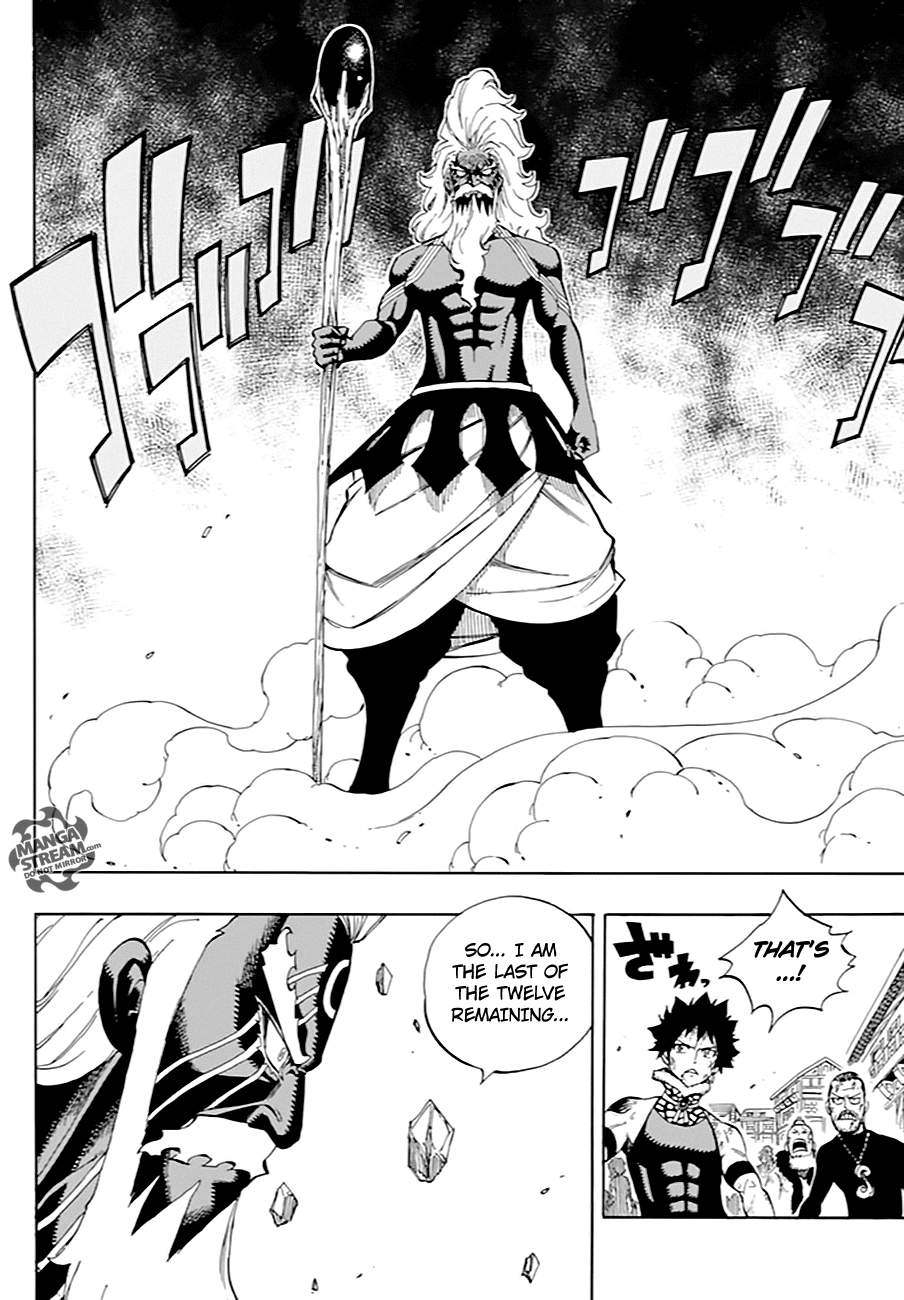 The Next Chapters Of Fairy Tail To Feature A Lot Of Action 
Whatever the case is, the next chapters of Fairy Tail are said to be filled with a lot of action. Now that Acnologia has returned, fans can expect to see a lot of thrilling moments. Gray recently encountered Zeref and was almost killed while he was trying to lock up the Black Mage in an Iced Shell. But Natsu arrived just in time to save him. On the other hand, Gildarts is currently fighting the last remaining member of the Spriggan 12, August.
Fairy Tail Chapter 525 Release Date 
Fairy Tail chapter 525 is currently scheduled to release on March 8, 2017. For those who don't know, the Fairy Tail manga is already in its final arc, meaning that fans can expect to see the finale soon.
Let us know if you're excited for Fairy Tail chapter 525 or not in the comments below.