Fairy Tail chapter 516 was released a few days ago, meaning that fans are now eagerly waiting for the next chapter to arrive. The previous chapter was a rather interesting one, as we got to see what Eileen could do. Based on what happened in the previous chapter, some surprising events are going to take place in the next few chapters.
Here is what happened in Fairy Tail chapter 516 along with what is expected to happen next.
Fairy Tail Chapter 516 Recap 
As we all know, in Fairy Tail chapter 516, Erza and Wendy fought together against Erza's mother, Eileen. Eileen is the strongest member of the Spriggan 12, who is currently trying everything she can to end the lives of Erza and Wendy. However, right after the duo had the upper hand against her, Eileen decided to do something which would put the two in a crucial situation. As Eileen and Wendy have the some magical power, she was able to transfer herself into Wendy's body. This did gave Erza enough time to kill Eileen, but at the same time, it created a lot of problems for her.
Fairy Tail Chapter 517 Spoilers 
Now, to kill Eileen, Erza will have to kill Wendy first. Speculations are that to protect her other guild members, Erza will go ahead and kill Wendy so she can put a stop to Eileen's evil plans. On the other hand, some rumors claim that Wendy will eventually kill herself to take Eileen down. So fans can definitely expect to see a really dramatic battle in Fairy Tail chapter 517.
Erza To Become A Dragon In Fairy Tail Chapter 518? 
If this really is the case, then Fairy Tail chapter 518 is going to be one of the most emotional chapters of the series. The death of Wendy will definitely make her fellow guild members sad, and furious. This will make the guild members unlock some new abilities, and Erza's new ability will be the most surprising one.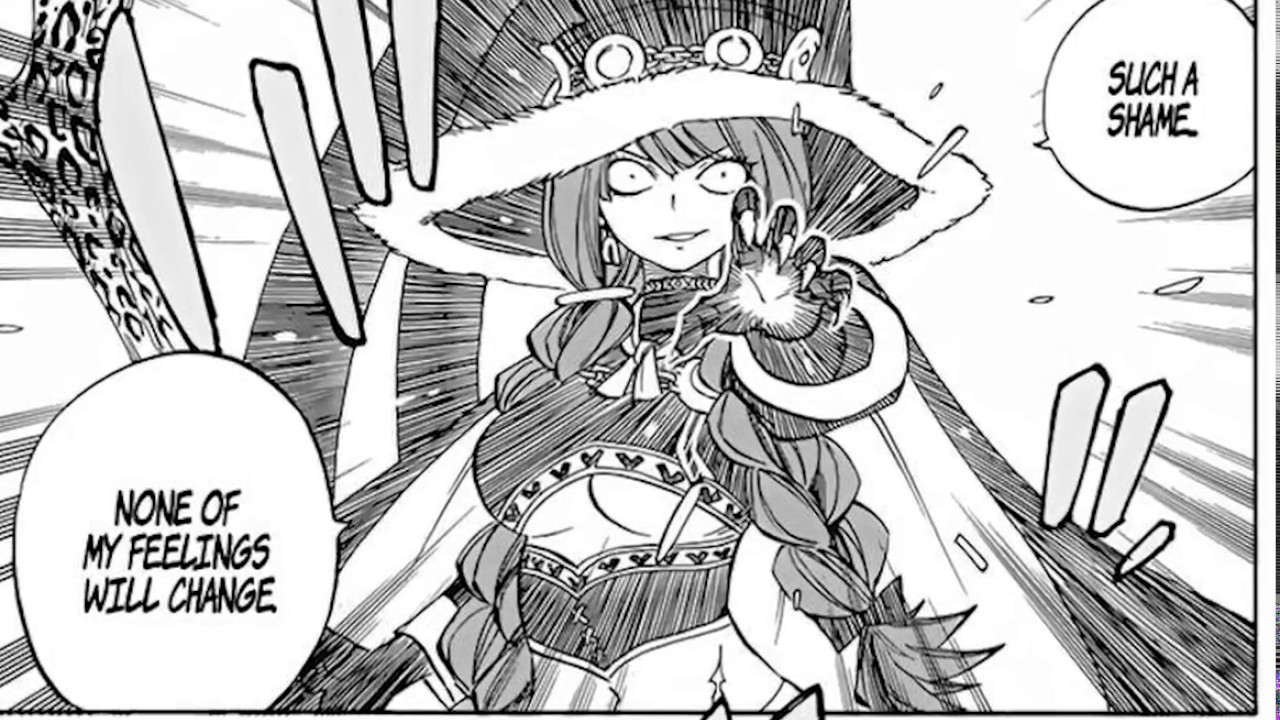 As Erza has dragon blood running through her veins thanks to her mother, rumor is that she will unlock her dragon ability after Wendy dies. Based on what was revealed in the previous chapters, Erza's father might turn out to be a dragon. If this turns out to be the case, then the dragon power inside Erza might get activated, which will make her transform into a powerful dragon.
Fairy Tail Chapter 517 Release Date
Fairy Tail chapter 517 will be released on January 18, 2017. Chapter 518 on the other hand, will be released a few days after it. Let us know if you're excited for them or not in the comments below.