Isn't it inconvenient on Facebook to have just one reaction button- the Like button- for expressing our feelings without words? Well, it looks like Facebook wants to fix that. Six new reaction emojis have been released for Android, desktop, and iOS. These emojis are meant to react to others post, and they include emojis for love, sadness, anger, wow, like, and laugh.
The update is rolling out slowly to all parts of the world, and it might take some time before you get to use the new Facebook reaction emojis. If you haven't been able to see the new emojis, you will surely be able to see them within a few days.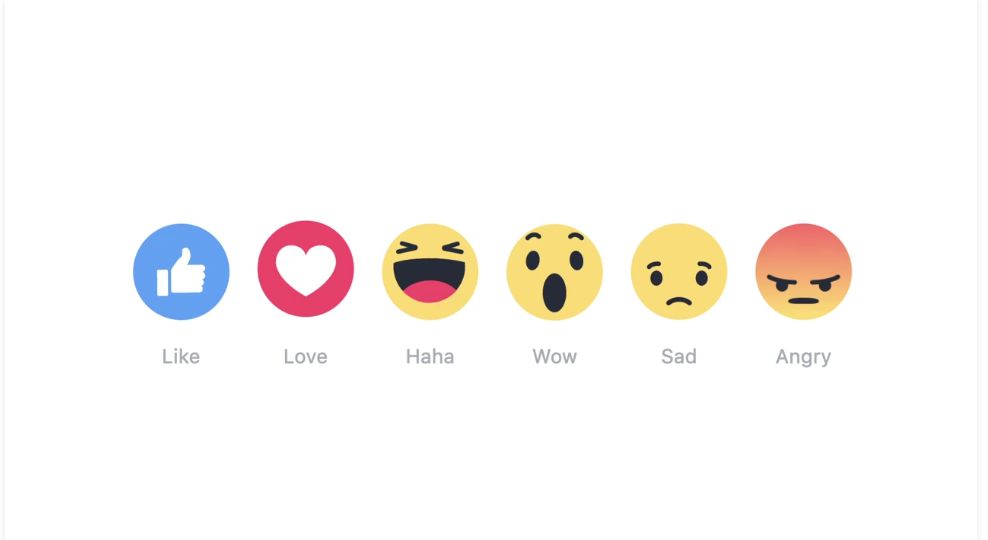 How to Use Facebook Reaction Emojis on Android, iOS, and PC
Do remember that you can only use one reaction emojis per post. You can change the reaction emojis after posting it.
Android/iOS:
Go to the post where you want to leave your reaction.
Now press down the Like button and hold it until a popup drawer appears.
In the drawer, choose from the six reaction emojis and tap the once you want. It will be posted directly.
Desktop
Browse to the post where you want to leave the reaction emoji.
Place your cursor on the Like button until the popup drawer comes up.
Now click on the reaction emoji you want to choose and it will get posted.