Facebook has just updated its Messenger app with the ability to stream live video — a feature enjoyed by fans of rival applications like Snapchat, Google Duo, Skype, and FaceTime. The latest bumps Facebook Messenger to version 88.0.0.3.69.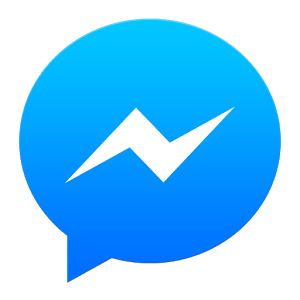 With the latest update, users can now send instant video updates as text messages i.e. broadcast real-time video in Messenger.
"It's perfect for sharing quick moments with friends who aren't right by your side or making your conversations richer by seeing each other face-to-face when you are messaging" the company said in their announcement post. "Sometimes you want to ask a friend's opinion on a pair of shoes you want to buy, weigh in on what ice cream flavor they should bring home, or just want to see your BFF's reaction to your witty message when you're in a place where you can't actually talk live."
How does this work on Facebook Messenger
First of all, the latest version of Facebook Messenger is required to be installed on either end. Once inside the app, you can see a video icon on the top right corner in your open chat screens. Tap on it will start sharing the instant real-time video.
By default, audio is turned off, but you can easily set it on if required. The nonintrusive video floats over the active text conversation allowing you to smoothly continue with your chat. Following is the video depicting the same:
It's a great feature and the one that will be lauded the huge audience of Facebook Messenger. The app also offers mobile to web video chat, which is special because it doesn't limit you or your clients to using a specific type of device.
Let's see how much the feature helps the social giant in countering the threat from Skype, SnapChat, and other messaging platforms.
You can download the latest Facebook Messenger APK file from APKPure.com.