After unveiling Workplace to take on Yammer and Jive Software, it looks like Facebook is ready to take on Ebay. Call it a new feature or a tool or a hub, Facebook has developed what it calls the "Marketplace" which allows you to buy and sell goods. Why the need for Marketplace, you ask? Well, all these days people have been using one or the other means to buy and sell goods, including Facebook Groups as a platform to trade. Facebook has decided to roll out a unified, common, less-messy platform for users to facilitate hassle-free buying and selling of goods. Marketplace, Facebook claims, is a much more convenient destination to discover, buy and sell items with people in your community. We understand that the concept of Marketplace is still vague in your minds. This post will demystify and explain everything that you need to know about Marketplace.
The first question obviously is where exactly is the Facebook Marketplace located? To visit Marketplace, tap on the shop icon at the bottom of the Facebook app.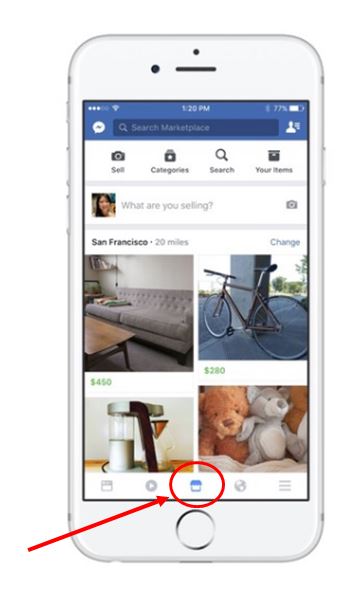 How Do I Sell My Items?
The next important thing to understand is how you can sell stuff using Marketplace. To post an item for sale, follow these simple steps –
Take a pic of the item you wish to sell.
Enter product name, price, description and everything that you think is relevant for the product.
Confirm your location.
Select a category.
And you're done. The item is now on Marketplace and anyone looking for the product you posted will find it and message you if they are interested.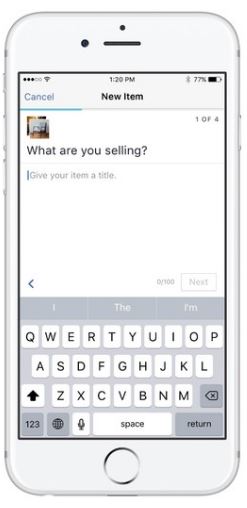 How Do I Browse Items to Buy?
If you aren't selling stuff and instead looking to buy some products on the Marketplace, all you need to do is open the Marketplace and the first thing that you see are items/products people in your community have posted for sale. Not able to find the one thing that you have been looking for? Head straight to the categories icon (beside the search icon) and you will see that there are several categories to choose from – Apparels, Electronics, and others. If you are looking for some electronics stuff, just tap on Electronics category and you will be shown all products in this category. You can also fine-tune your search by entering something specific – for example – category, price or even the location.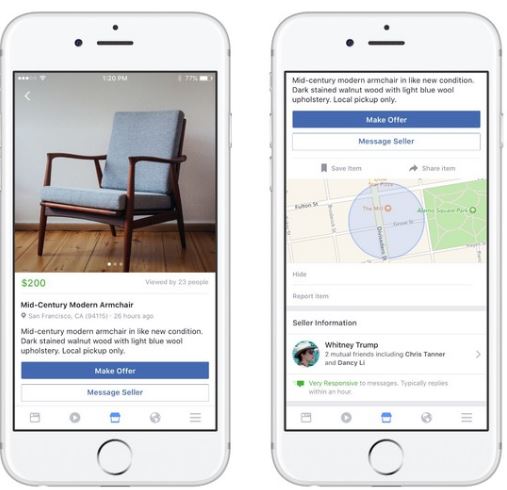 How Do I Buy Items?
Once you have found the product that you wish to buy, all you need to do is send the seller a direct message from Marketplace. Although you will see the price of the product listed, you can still negotiate the price with the seller by starting a conversation. Additionally, you can also check out the product details, its current condition, location, the image of the product itself and much more.
How Do I Keep Track of All My Transactions?
Worried that you will lose track of your transactions? Facebook Marketplace allows you to track all your current and past transactions in the "Your Items" section of the Marketplace. All transactions you have carried out in the recent past and the details are saved and you can take a look at them whenever you wish to. You can also see the history of conversation you have had with various sellers. The section also provides info about not just the products that you bought, but also the products you put for sale.
Note: Facebook Marketplace does NOT facilitate payment or delivery of items. This is just a platform for users to buy and sell products and negotiate the terms of the deal.
Is Marketplace Up and Running?
Facebook has announced that Marketplace will be rolling out to all users (above 18 years) in the United States, Australia, New Zealand and the United Kingdom in the next few days. The Marketplace will initially be made available on Facebook App and eventually be available on desktop as well. It is expected to be gradually rolled out in other countries in the next few months.