Budget smartwatches are the new trend in the smartphone market, with options ranging from as less as $10 to as high as more than $250. However, not everybody wants to use a fully functional smartwatch, as many people only crave for the health and fitness features of these gadgets. If you are one of those people, then you must have a look at the F68 Smart Sports Watch.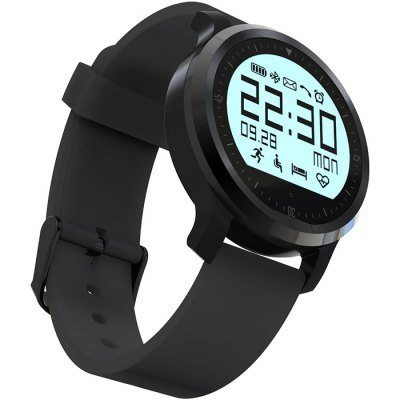 The F68 Smart Sports Watch looks sober and stylish and does not look like an affordable watch at all. A big plus point of this watch is that the screen remains always on, so you don't need to press any button again and again to know the time. The display is very bright and is legible easily in bright sunlight too.
The F68 gets a heart rate tracker with two different modes- a regular healthy heart rate mode and another sport heart rate mode. This helps to track your heart rate in different situations. There's also a pedometer, sleep monitoring function, and a sedentary reminder in the watch. These fitness features help in keeping a check on your health.
Apart from the health features, the F68 watch also notifies you with a vibration whenever you receive calls and messages. The watch also brings Facebook, WeChat, Twitter, and other such notifications directly from your phone.
The F68 Smart Sports Watch is available on GearBest for $39.57. However, you can get it for just $30.99 by using the coupon code GBF68.