We all know that the Microsoft Surface Pro 5 has been delayed and will not be released this year. Instead, the device will now be launched next year, probably in the spring of 2017. One of the major reasons why the company delayed the hybrid laplet is because they want to use the seventh-gen Intel processors for the device. Well, some new leaked information confirms that news and tells us a bit more about the much-awaited device.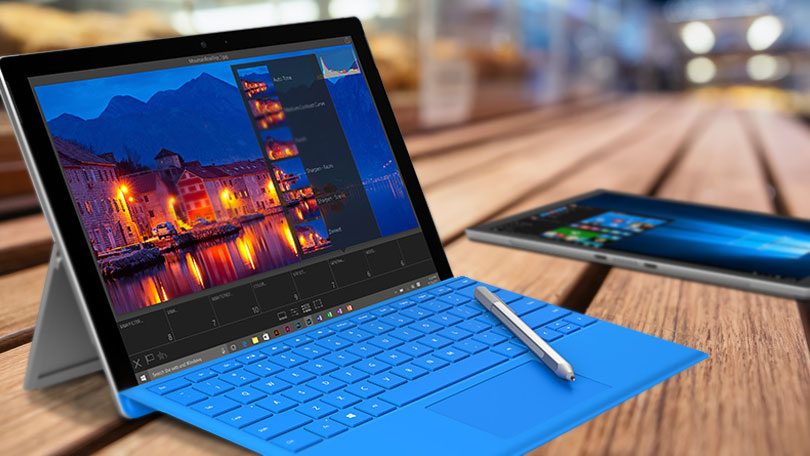 According to our sources from China (that have been fairly accurate in the past), the Microsoft Surface Pro 5 will be powered by Intel's Kaby Lake processors. These 7th gen processors will draw lesser power, thus providing better battery life. Also, the device will be carrying a whopping 16GB of RAM that will provide ground-breaking multi-tasking capabilities. Of course, variants with lesser RAM will be available too for lower prices.
Our sources also tell us that the Surface Pro 5 might not come with 4K display as standard. Instead, the 4K resolution screen will be given in an optional variant for those who want to pay for it. Others who are not screen-enthusiasts will have to stick with 2K display we guess. The upcoming device will be seen flaunting new Nvidia Pascal or AMD Polaris GPUs, and we already know what beast of a performer the flagship GTX 1080 is. The Surface Pro 5 will come with Windows 10 Redstone 2.
Do note that the information we have received is also doing rounds on Weibo, so there are high chances of this being a genuine leak. But still, you should take such information with a grain of salt unless more concrete details arrive. Apart from today's leak, other rumored features include USB Type-C, new Surface Pen, better cameras, etc. Rumored Surface Pro 5 pricing suggests a starting price of $899 for the i5 variant and a price tag of $1,599 for the top-level i7 Extreme variant. Meanwhile, Microsoft is also working on the Surface Phone that is rumored to get massive specs.