If there's one affordable graphics card that gamers find really attractive, it's got to be Nvidia's GeForce GTX 1080 Ti.  GeForce comes with 11Gbps GDDR5X memory and a massive 11GB frame buffer. Powered by Pascal, it features the world's most advanced GPU architecture and delivers twice the performance of previous-gen graphics cards and innovative new gaming technologies along with breakthrough VR experiences. While ZOTAC has already unveiled two mini variants of the GeForce GTX 1080 Ti, EVGA has now teased GeForce GTX 1080 Ti Kingpin variant.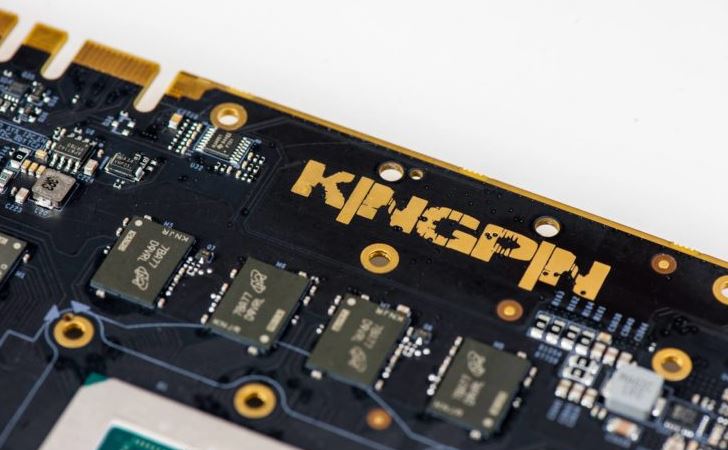 EVGA teases GeForce GTX 1080 Ti Kingpin Edition
While people are confused about which version of GTX 1080 Ti to buy, considering that there are so many variants already out there, the upcoming GeForce GTX 1080 Ti Kingpin Edition from EVGA promises to be a beast. EVGA is expected to fully reveal the Kingpin Edition at Computex.
Meanwhile, the company has posted pics on EVGA's Twitter account. The pictures show that the Kingpin edition will come with a full length extended width board featuring a multi-layer PCB. On the front side, you get to see the "KINGPIN" logo. A cursory glance at the photos also reveals several Micron GDDR5X chips. These chips can easily run at 11Gbps, with relatively easier overclocking.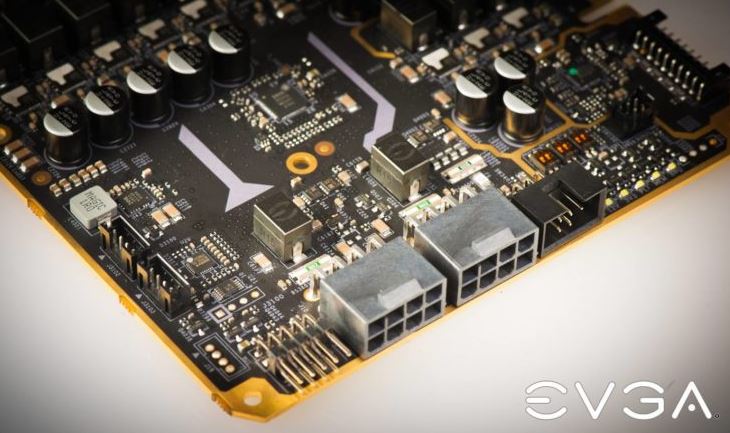 The other side of the board reveals dual 8-pin power connectors. The existence of an EVBOT connector is also evident. With 8-pin power connectors, gamers will really look forward to overclocking. Hopefully, we will get to know more about EVGA's upcoming Kingpin Edition at Computex 2017, which is all set to kick off on May 30, 2017, in Taipei. Computex will be held at the Banquet Hall of Taipei, International Convention Center. This year's theme will be "From Mobility to Intelligence".
Also check: Games Like Dark Souls