Everbuying, the online retailer known for its exceptional deals, has come up with a new tempting offer. It is offering the best prices on four of the best-selling smartwatches of 2015. These offers will start on September 15 at 09:00 GMT and can be viewed by visiting Everbuying.
Update – All outgoing Everbuying URLs removed as they are not live anymore.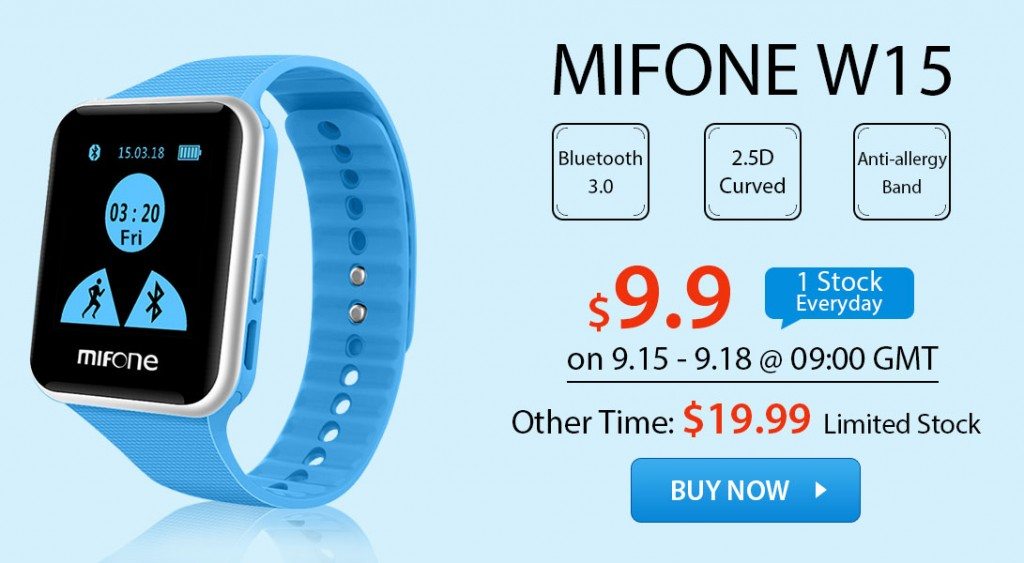 The first watch being offered is the MIFONE W15, which is available at 50% off, i.e., only for $9.90! The original price of the watch is $19.99. It is an amazing Bluetooth watch with a 2.5D curved glass screen and an anti-allergic wrist band. If you want to buy the watch, you can visit the Everbuying; remember that the offer will only last until the stock is available.
Another watch on sale is the Ulefone uWear, which you can buy here. The Ulefone watch, originally priced at $29.99, will be on sale from September 15-24; it will be available for $22.99 till September 18, $23.99 from September 18-21, and $26.99 till September 24. After that, it will revert to its usual price.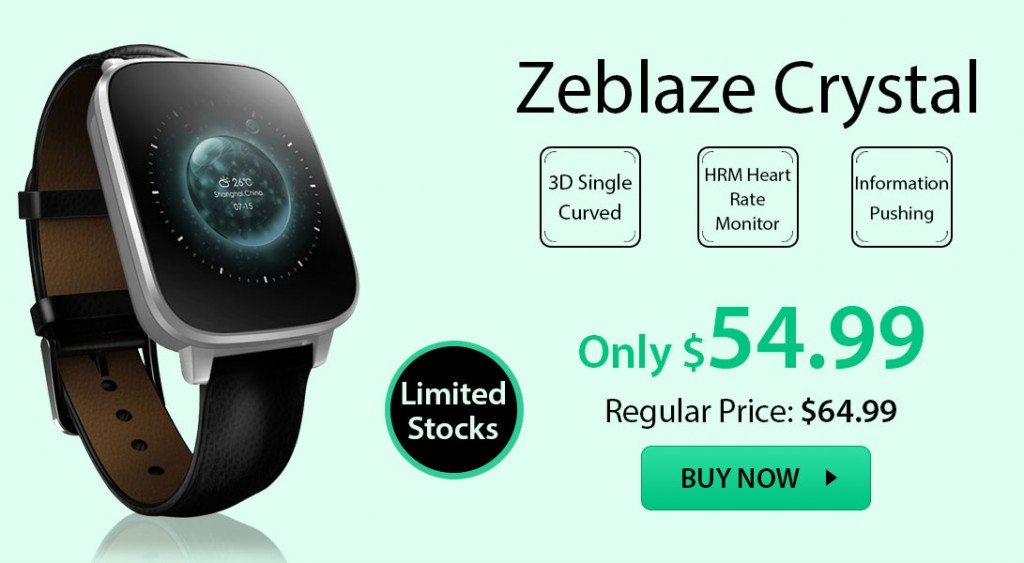 Zeblaze Crystal smartwatch is third watch in the offer bouquet from Everbuying. This smart accessory will be available at just $54.99 from September 15 on, and will be available only till the stock lasts. You can buy this device here.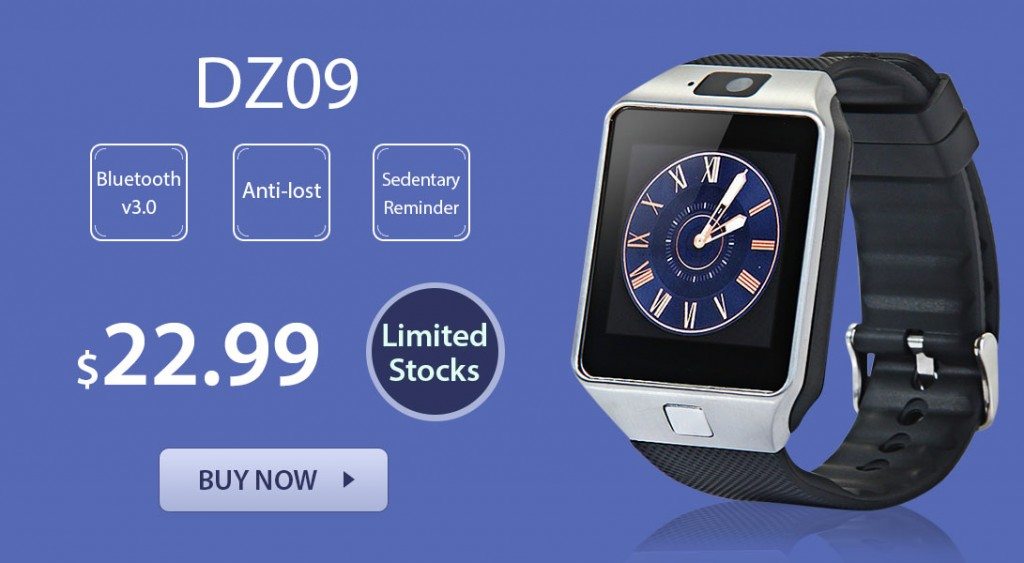 Lastly, the DZO9, a smartwatch with remarkable features, will be available for $22.99. It can be purchased here.
We are excited about Everbuying's offers and eagerly await the sale!