If you play EVE Online, chances are you play it like it's your second job. But now you can make yourself useful to the world's pool of scientific knowledge by participating in Project Discovery, a new crowdsourcing initiative that promises to help in advancing science.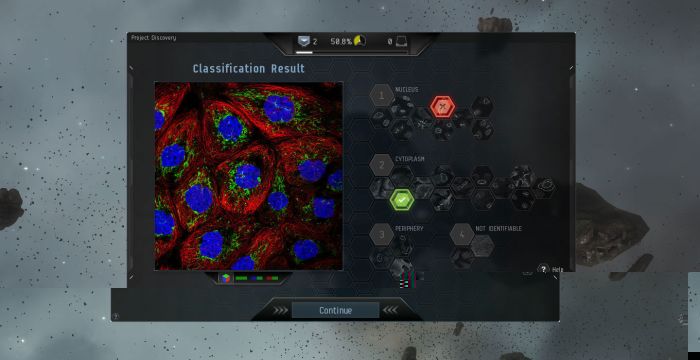 Project Discovery has been formed in association with the Human Protein Atlas, and is crowdsourcing pattern identification. What kind of patterns, you ask? Of protein localisation in human cells. And this will be made possible through an EVE Online minigame administered by the Sisters of Eve corporation.
You can attempt the Minigame regardless of your location in the universe, and you will earn ISK and Analysis Kredits through the minigame, which in turn can be used on Sisters of Eve merchandise on the LP Store. You will be tested on known samples and assigned an accuracy rating, and when you move on to unknown samples, your results will be measured against the consensus achieved by the rest of the EVE community.
Take a look at the explainer video below for more information on how it works, and how you can get started.