Google Chrome is the world's most used browser. But, it is known to all of us that it's full of errors. A few to name are ERR_CONNECTION_RESET, NET::ERR_CERT_AUTHORITY_INVALID Your Connection is Not Private, ERR_QUIC_PROTOCOL_ERROR, etc. Most of the time, all it takes to fix an error is the refresh button. But there are some errors, which can take some more moves to solve. One such error is ERR_NAME_NOT_RESOLVED, which almost everyone has encountered at least once if not twice. If you are also facing this error on Chrome browser, then don't worry. We will help you solve err_name_not_resolved chrome error using different methods, in simple steps. But before we begin, let's find out what exactly the error net::err_name_not_resolved is?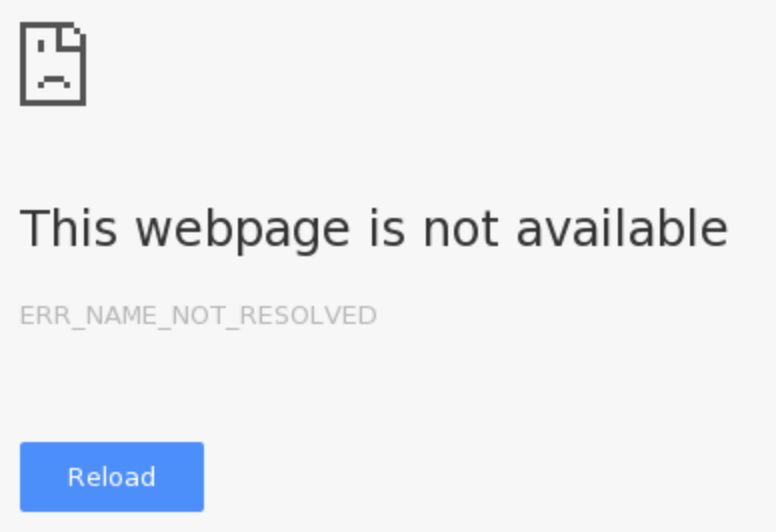 What is ERR_NAME_NOT_RESOLVED in Chrome?
This error usually comes up when you try to visit a website. Whether you are using an Android device or Windows 10, the error "this webpage is not available err_name_not_resolved" can come up out of nowhere. This just stops you from visiting the website and it becomes very irritating. Basically, this error results from the issues with DNS address. Most probably, your DNS address is blocked, which leads to this error. There are other reasons as well which can lead to this error.
DNS settings not configured.
An issue with the host website.
Router problem.
Your ISP's DNS servers are down.
Problem with Google Chrome.
How to Fix ERR_NAME_NOT_RESOLVED
There are a number of ways to fix this error. Follow the steps and go through each one of them, till the problem is solved.
1. Clear Browser Cookies
We will start with the easiest and most common fix. By clearing your browser cookies. The Browser Cookies are known to sometime block your internet DNS, which leads to out error.
Step 1. Launch Google Chrome and go to Settings.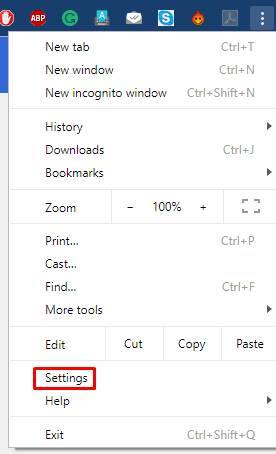 Step 2. Select Advanced settings at the bottom of the page.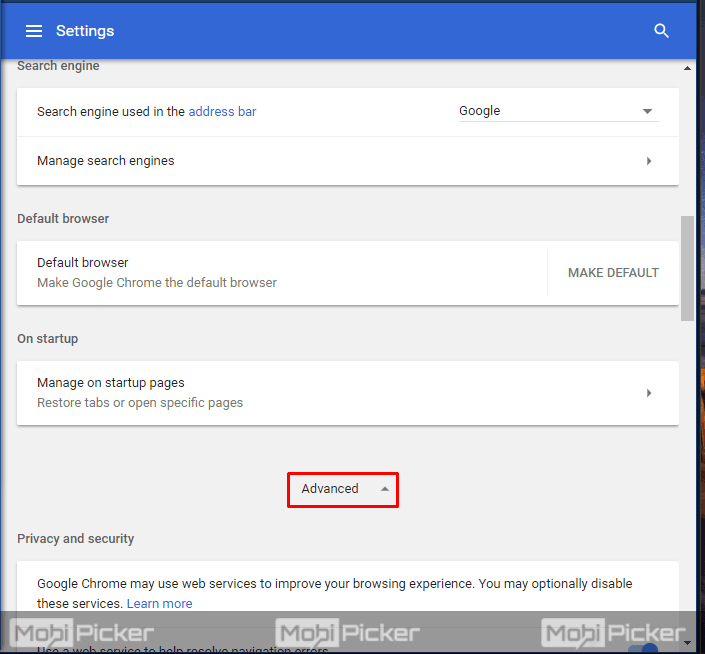 Step 3. Find the option Clear Browsing Data, and select it.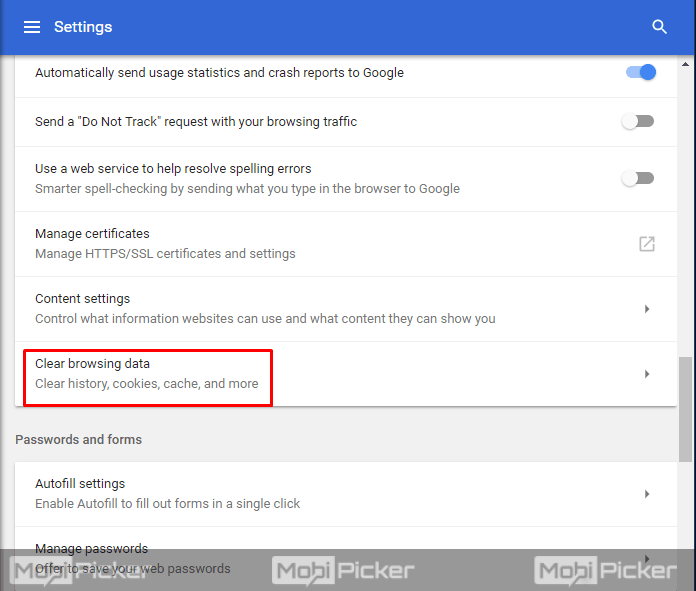 Step 4. After the last step, a popup window will open up. First, select the beginning of time from the drop-down menu at the top. Now, mark the box in front of "Cookies and other site and plugin data." Uncheck every other box, and click Clear browsing data.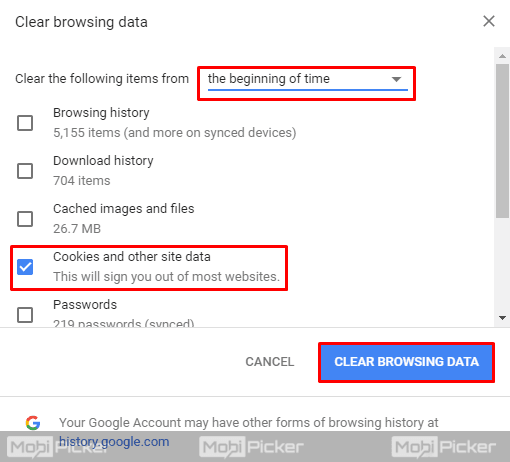 This will clear all the cookies in your chrome browser. If the cookies were causing problems, then the error will be fixed by now. If you are still facing the issue, try the next method.
2. Flush and Renew DNS
This is another method which is pretty easy to perform.
Step 1. Go to the Cortana search bar, and type Command Prompt. From search results, right click on Command Prompt and select Run as administrator. If prompted for permission, click Yes. You can also open it by right-clicking on the Start or Win logo and by selecting Command Prompt (Admin).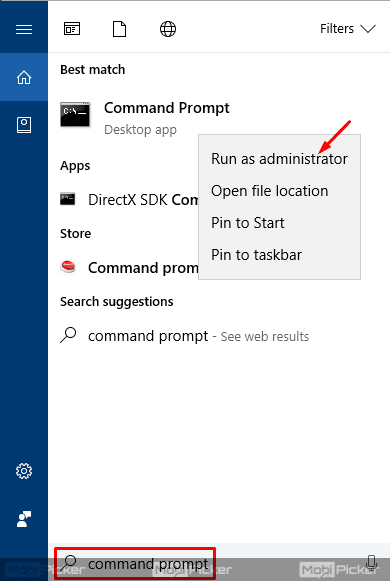 Step 2. The last step will open a Command prompt window. Here, you need to enter some commands.
Type "ipconfig

/flushdns

" and press Enter.
Now, type "

ipconfig

/renew

" and press Enter.
Type "

ipconfig

/registerdns

" and press Enter.
Step 3. Now close the command prompt window. Restart your computer.
This shall solve your problem. Check for the error, and if it still persists, then follow the next method.
3. Change DNS Address to Public DNS
Changing the DNS address to a public DNS has helped many users in solving the error ERR_NAME_NOT_RESOLVED. In this method, we help you change the DNS address to an open DNS server address, which is powered by Google.
Step 1. Right-click on the Start or Windows logo button on your desktop, and select Control Panel. If you are using the updated Windows 10, then you will have to search Control on the Cortana search bar, and then select Control Panel from the results.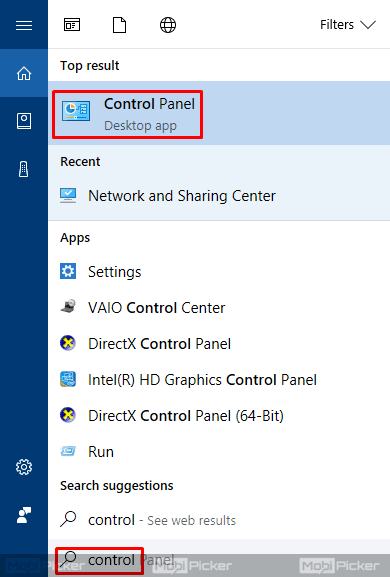 Step 2. In Control Panel, go to Network and Internet.
Step 3. Select Network and Sharing Center.
Step 4. From the left sidebar, select Change adapter settings.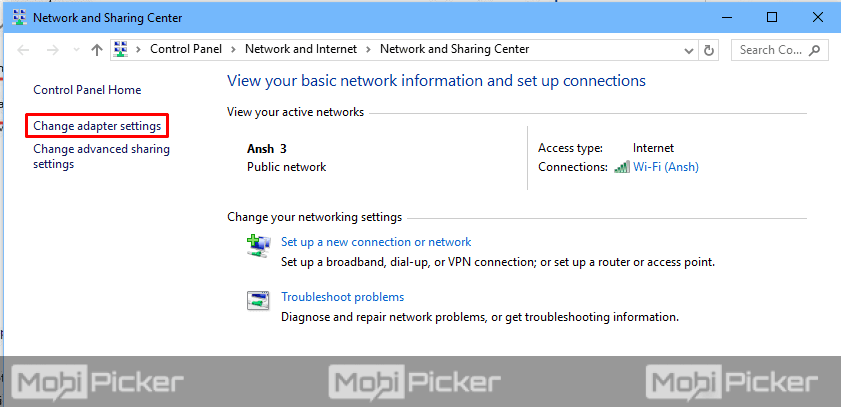 Step 5. Now, locate the connection using which you connect to the internet. Right click on it and go to Properties.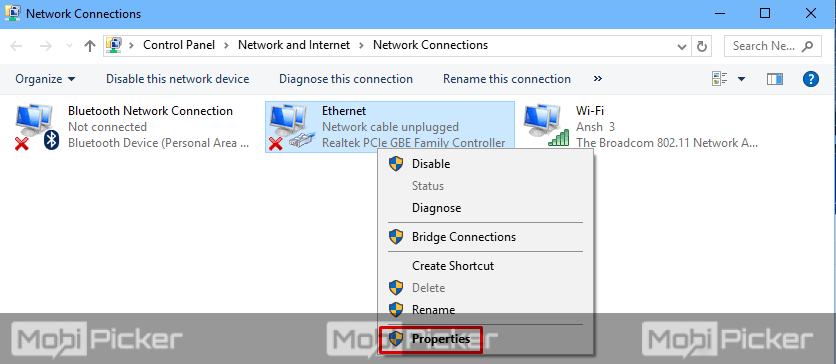 Step 6. In the properties dialog box, under "The connection uses following items:" click on Internet Protocol Version 4 (TCP/IPv4). Then click on Properties.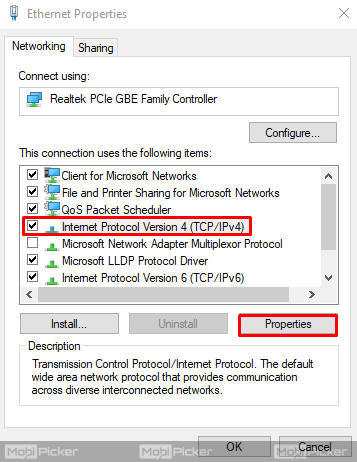 Step 7. On the next dialog box, select Use the following DNS server address. Now, in the box in front of Preferred DNS server type 8.8.8.8 and in the second box in front of Alternate DNS server, type 8.8.8.4. After entering the DNS address, click OK.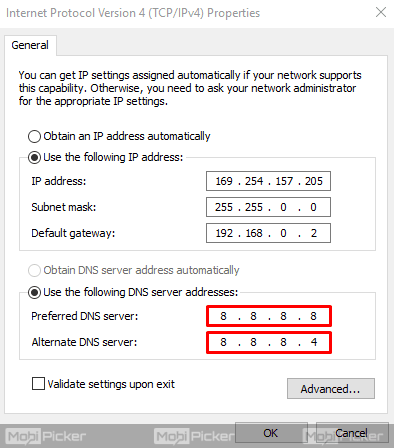 Now, your DNS address is changed to Google public DNS. This should solve your problem. If it is still showing up on Google Chrome, then follow the next method.
4. Check Firewall and Online Security Software
The firewall and/or the online security software on your computer can sometimes block the browser or the network connection. This can also create DNS block error. To fix this, you need to check the firewall settings and security software settings on your computer. Simply go to each of them and see if your browser and/or the network connection is blocked. If they are blocked, then unblock them. You can also check if this is exactly what's causing the problem by disabling or turning off your firewall and the online security software. If this solves the problem, then change their settings and turn them back On. And if the problem still persists, then try the next method.
5. Reboot your Router
If none of the above-mentioned methods solve the error code ERR_NAME_NOT_RESOLVED on your computer, then it's probably caused by your router. To solve this, you will have to reboot your router.
Step 1. Turn off your router and unplug its power cable from the power socket.
Step 2. Let it be Off for at least 5 minutes.
Step 3. Plug the cable back on and turn your router On.
Now, check for the problem. The error code should be gone now.
Conclusion
Our Internet Browsers are the most common way to connect to the Internet world. There could be different apps on your smartphone to do so. But, most of the work on PC is done on the browsers. And if an error like ERR_NAME_NOT_RESOLVED comes up, it can stop you from using the internet. We hope we were able to help you solve this error. If you are still facing any problems, or if you have found some other way to fix this error, do hit us in comments.
Fix Also: DNS_PROBE_FINISHED_NXDOMAIN