A lot has happened in the world of Enterprises this week. If you missed catching up on the significant Enterprise-related news, here's a quick recap of all that happened this week.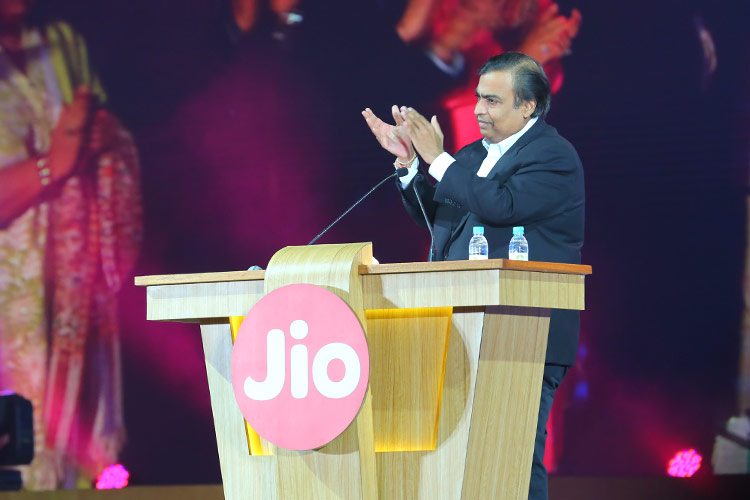 As telecom war continues post the introduction of Reliance Jio 4G Preview Offer, this week saw Reliance Jio putting pressure on Airtel, Idea, and Vodafone to improve services. During the first few weeks of Jio 4G Preview Offer, Reliance saw over 5 crore call drops, due to lack of support and co-operation from Bharti Airtel, Idea Cellular, and Vodafone. Reliance has started putting pressure on all service providers in India and operators are now under pressure to expand networks to improve internet speed and address call drops issues. Bharti Airtel, Vodafone India, and Idea Cellular have renegotiated rental agreements with tower companies such as Indus Towers and Bharti Infratel.
In other enterprise-related news, Google announced Project Fi Group Plans. With Google Project Fi Group Plans, you will be able to add your friends or your family members to Project Fi plan, up to a maximum of six people in one plan. The new members in the group can be added at $15 per month (approx. Rs. 1,000) per line with access to Fi Basics, including unlimited calls and texts. Amazon, on the other hand, launched its own subscription-based streaming service dubbed 'Amazon Music Unlimited' (AMU). In what is being seen as disruptive move, subscription plans are being offered at relatively lower costs – starting at $3.99.
Facebook was also in the news this week for announcing Marketplace – a unified, common, less-messy platform for users to facilitate hassle-free buying and selling of goods. With Marketplace, users can see the list of goods/products put up on sale by community members, purchase them and also put their own products up for sale.
Here's the compilation of all news related to Enterprises this week –
Reliance Jio Pressure on Airtel, Idea, Vodafone
https://www.mobipicker.com/reliance-jio-launch-pressuring-competition-improve-services/
Google Project Fi Group Plans
https://www.mobipicker.com/google-project-fi-group-plans-allow-six-members-single-plan/
Amazon Music Unlimited
https://www.mobipicker.com/starting-3-99-month-amazon-music-unlimited-becomes-affordable-streaming-service/
Facebook Marketplace
https://www.mobipicker.com/facebook-marketplace-can-use-buy-sell/