This week was abuzz with news about celebrity relationships, nude photo hacks, cancelled TV shows and more. If you couldn't catch up on all the entertainment news this week, this post summarizes the most important stuff you need to know! Maisie Williams – the English actress who made her professional acting debut as Arya Stark in the epic HBO fantasy television series Game Of Thrones – fell pray to nude photo hack. The photos, initially shared on Reddit by hackers, have been spreading like wildfire on social media.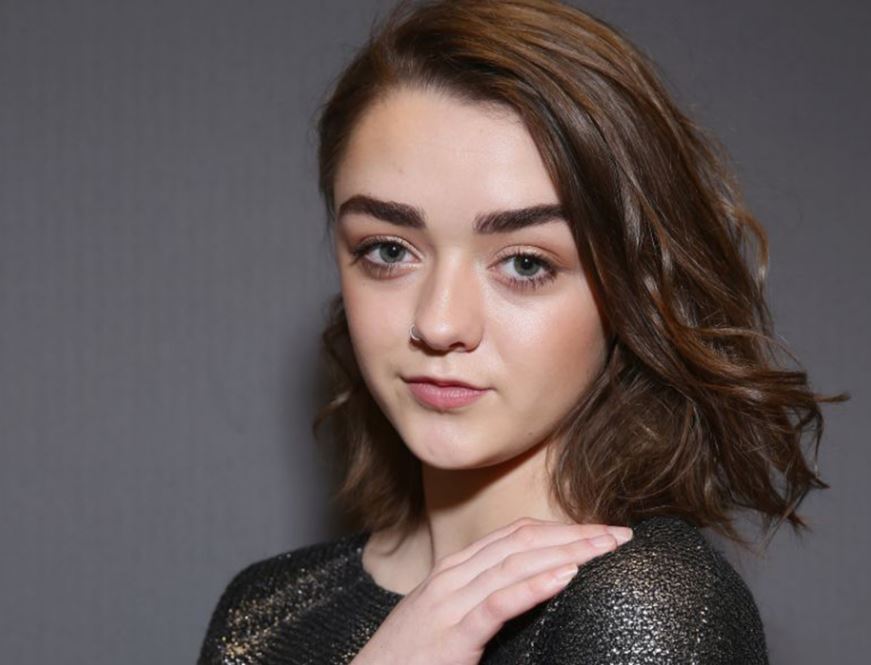 And then there was news about how Kate Middleton and Prince William's stressful relationship could have resulted in Kate's miscarriage. According to reports, Kate was pregnant with twin daughters but had a miscarriage. Adding to the royal couple woes, Kate's insecurities could have stemmed from the fact that Meghan Markle is getting all the attention from Queen Elizabeth for her humanitarian work. And looks like Prince William has been rude to Katie of late. After all, not all's well with the royal couple. But Prince Harry and Meghan Markle's relationship seems to be going strong. The duo were spotted recently in London, when they were heading to watch The Curious Incident of the Dog in the Night-Time at The Gielgud Theater.
Meanwhile, Alicia Keys has revealed in her interview on The Ellen DeGeneres show that she is sick of Blake Shelton. "I'm just sick of Blake. Apparently, he just thinks he's mister 'I win all of them' and all of this. I told him, 'This game must be rigged' ", she said. Meanwhile, Kristen Stewart talked about her sexual preferences and her dating life. She also talked about her relationship with Robert Pattinson, telling that after media attention about the duo's relationship, their relationship became a bit gross. Stewart's comments don't seem to have gone well with Pattinson, who's reportedly hurt by her comments.
Justin Beiber was spotted jogging with Madison Beer in LA. The duo went for a run together. He was seen wearing Nike trainers, sports shoes and running leggings. Beer was seen with a fair amount of make-up in a midriff-baring sports bra, which she paired with yoga pants and pair of converse. Meanwhile in other celebrity news, Jennifer Aniston and Justin Theroux marriage seems to be going strong amid rumors about their divorce. And it looks like Rihanna may give a second chance to her changed man Chris Brown. "He's moodier and more serious, but he's much softer and a borderline feminist these days", sources tell about the changed man.
As for TV shows, Quantico may get cancelled altogether due to poor ratings. The first season of the show did pretty well in rating, but the second season is doing poor. The rating has dropped to 40.02% as compared to the first season. The total views also dropped to 2.836 million. So it wouldn't be surprising if the creators call it quits. And the recent success of the new TV show Westworld is being attributed to the success of the epic HBO TV series Game of Thrones. Westworld's story takes place in the fictional Westworld, a technologically advanced, Western-themed amusement park populated by synthetic androids dubbed "hosts". And then there are "newcomers" or the "guests" who are visitors to this amusement park and who have the freedom to do whatever they wish, without fear of retaliation from the hosts. Nolan has revealed that if not for Game of Thrones' massive success, they wouldn't have partnered with HBO for the series. HBO's flawless delivery of Game of Thrones series gave Nolan and team the confidence to trust HBO to deliver Westworld in a way that only HBO can.
Read on for more!
https://www.mobipicker.com/maisie-williams-falls-prey-nude-photo-hack-game-thrones-actress-speaks/
https://www.mobipicker.com/kate-middleton-prince-williams-stressed-relationship-caused-miscarriage-queen-elizabeth-meghan-markle-behind-royal-couples-separation/
https://www.mobipicker.com/prince-harry-meghan-markles-relationship-going-strong-spite-kate-middletons-insecurities-prince-william-stands-prince-harry/
https://www.mobipicker.com/alicia-keys-sick-blake-shelton-voice-season-11-finale-reveals-isnt-scared-adam-levine/
https://www.mobipicker.com/kristen-stewart-talks-sexuality-relationship-pattinson-revelation-hurts-robert-pattinson/
https://www.mobipicker.com/quantico-season-2-return-january-2017-show-might-get-cancelled-due-low-viewership/
https://www.mobipicker.com/justin-bieber-spotted-jogging-madison-beer-new-music-album-madison-releasing-soon/
https://www.mobipicker.com/chris-browns-changed-man-rihanna-giving-second-chance-drake-rihanna-avoiding/
https://www.mobipicker.com/westworld-success-attributed-epic-game-thrones-creators-trusted-hbo-flawless-delivery-series/