Chaos Dragon anime is getting its home video released and Fumination has announced its English dub cast. The anime will also be released on VRV, which is a subscription-based content bundle of streaming services. It is owned by Ellation, the parent of Crunchyroll. The DVD and Blu-ray combo pack for the series will be released on November 15.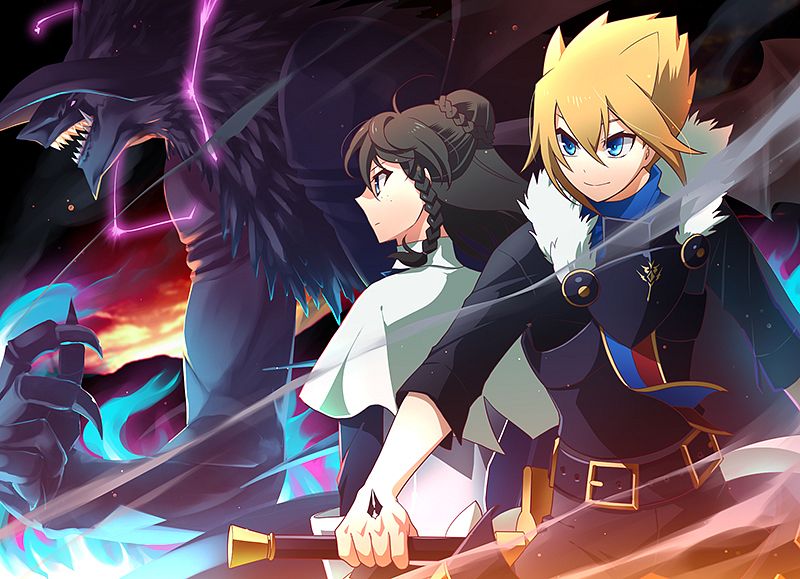 The home video of Chaos Dragon anime will be directed by Felecia Angelle while Mike McFarland will be the assistant director. Ryan Reynolds will lend his voice for the part of Ibuki, while Red Dragon will be voiced by Brad Venable. Mary Morgan and Orion Pitts are cast as Eykha and Sweallow respectively. The script for the anime is written by Clifford Chapin.
The anime is based on a seven-volume light novel series. The material for the light novels came from tabletop role-playing sessions carried out by Gen Urobuchi of Fate/Zero, Izuki Kōgyoku of Garden Lost,  Kinoko Nasu of Fate/Stay night, Ryohgo Narita and Simadoriru.
The plot of the series is based in year 3015 and chronicles the war between two countries Koran and D'natia. The unintended victim of the war is an island called Nil Kamui, which lost its independence, prompting its guardian god Red Dragon to go on rampage. It follows the adventures of Ibuki, who has been granted the special power by Red Dragon. Ibuki is also protected by Eiha, who is under promise to Mashiro for guarding Ibuki.
The anime series premiered in Japan in July, 2015 and it was produced by Connect and Silver Link. Its finale was broadcast on September 17, 2015. The series consisted of 12 episodes. The franchise also includes a smartphone game app called Chaos Dragon: Konton Senso and a board game called Chaos Dragon. The game app is available for both Android and iOS.