The day was 50 Cent 6th July when the whole music industry came together to wish the American rapper his 42nd birthday. While he may have got the some 'normal' wishes from others, Eminem took a dig at him in the funniest way possible.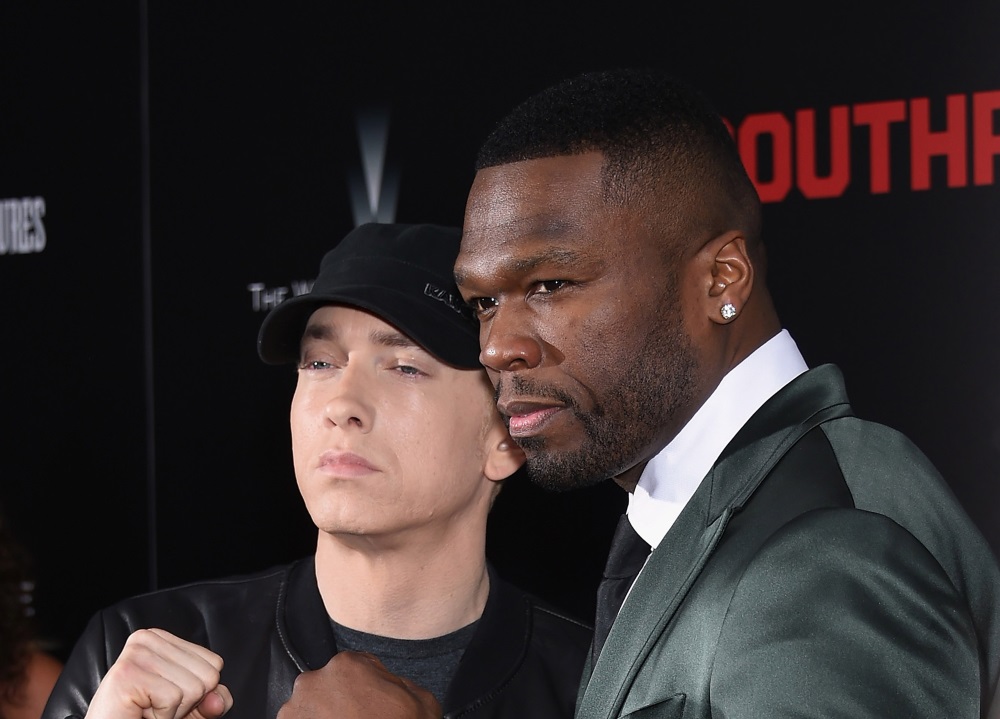 For Fif's birthday, Eminem recorded a video, in which he can be seen wishing 50 Cent a happy birthday, followed by a Fif's rap that made Eminem quit rapping. The video was shared by 50 Cent on his Instagram account and was obviously taken in good humour.
As the video starts, Em says, "Yo, Fif I want to say happy birthday." "Secondly, I want to remind you of the verse you did that made me want to quit rapping", he added, which was then followed by Em rap Fif's "Places to Go" from the 2002 movie 8 Mile.
The verse itself is a tongue twister that goes like this: "Picture a perfect picture/ Picture me in a pimp hat/ Picture me starting sh*t/ Picture me busting my gat/ Picture police mad they ain't got a picture of that."
After the hilarious imitation, Eminem mentioned, "Yeah, so that made me want to stop rapping. For like a long time. Uh, anyways, man. Happy birthday. Love you, homie. Peace." Birthday wishes couldn't be better when you have Eminem joking around and rapping for your birthday.
Like we mentioned earlier, the video was shared by 50 Cent on his Instagram account with the caption, "Thank you @eminem you know [you're] still the best in the world to me man, I love you, bro."
The video has gathered combined views of more than 4 million from the Instagram accounts of both the rappers. You can also watch the video below and laugh your head off.