Tributes are flowing in for the great American computer genius who changed the way we communicate today.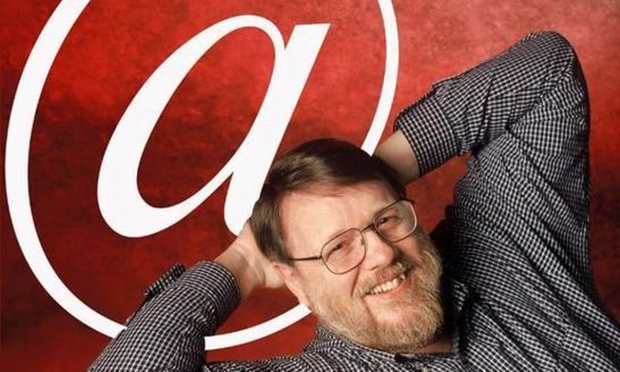 It's a sad day as we lost Ray Tomlinson today aged 74. He was the inventor of email and man behind picking up "@" symbol for addresses.
Raytheon spokesman Mike Doble confirmed the news in a statement, "A true technology pioneer, Ray was the man who brought us email in the early days of networked computers"
According to Doble, Tomlinson died on Saturday morning, but he was unsure about his whereabouts and cause of death. Tomlinson was working in company's office in Cambridge, Massachusetts.
Entire tech arena expressed grief over the sad demise. Roy Tomlinson became a cult figure in 1971 after his invention of a program for ARPANET, the Internet's predecessor, that allowed people to send person-to-person messages to other computer users on other servers.
A tweet from Gmail Official Twitter Handle reads, "Thank you, Ray Tomlinson, for inventing email and putting the @ sign on the map,"
Thank you, Ray Tomlinson, for inventing email and putting the @ sign on the map. #RIP

— Gmail (@gmail) March 6, 2016
Vincent Cerf, Internet Pioneer was also saddened with the news
Very sad news: Ray Tomlinson has passed away. https://t.co/Ghi8B2m3IX

— vinton g cerf (@vgcerf) March 5, 2016
Doble added, "His work changed the way the world communicates and yet, for all his accomplishments, he remained humble, kind and generous with his time and talents."
Tomlinson was basically from Amsterdam, New York, done schooling at the Rensselaer Polytechnic Institute and MIT in the 1960s. He was working in the research and development facility of Bolt Beranek and Newman – now Raytheon BBN Technologies – when he made his email breakthrough.
His invention changed the way we are communicating today, both in professional and personal lives, revolutionising how "millions of people shop, bank, and keep in touch with friends and family, whether they are across town or across oceans", reads his biography on the Internet Hall of Fame website.
In a Forbes profile from 1998, Tomlinson showed a colleague his invention and then, famously, said: "Don't tell anyone! This isn't what we're supposed to be working on."
Since very few people had computers at that point of time, the popularity for personal emails didn't become evident until years later, and today, email has become an integral part of our lives.
Raytheon spokeswoman Joyce Kuzman says, "It wasn't an assignment at all, he was just fooling around; he was looking for something to do with ARPANET"
In an interview, Tomlinson himself said the reason behind creating email was mostly because it seemed like a neat idea. And the first email was sent between two machines that were side-by-side.
He didn't remember the actual text in that mail but when he felt satisfied with his invention, he announced it via his own invention by sending a message to co-workers explaining how it could be used.
We all use @ symbol every day when sending out emails and Tomlinson is the person behind it.
Kuzman said Tomlinson was looking at the keyboard and needed something that would not otherwise be part of the address and that seemed to be a logical solution.

She also added, "It is a symbol that probably would have gone away if not for email"
In 2000, American Computer Museum acknowledged his invention by rewarding him with George R. Stibitz Computer Pioneer Award.
And from there on awards followed which includes a Webby Award from the International Academy of Digital Arts and Science, and an Innovation award from Discover magazine, and the Eduard-Rhein Cultural Award, according to his biography.
He was living in Lincoln, Massachusetts with his family where he raised miniature sheep. They were not available for comment.
His contribution can never be forgotten even if new email protocols are developed.
"He was pretty philosophical about it all," Kuzman said. "And was surprisingly not addicted to email."