Elon Musk-owned Tesla has confirmed it plans to roll out a new electric pickup truck sometime in the next two years. The announcement came from none other than CEO Musk himself via Twitter.
Those of you remember, the pickup was first teased when Musk announced the second phase of his "master plan" for the company. The plan, in its simplest form, revolved around starting with selling premium vehicles like the Model S and Roadster for hefty prices and then gradually switching to an array of more affordable vehicles for the mass market.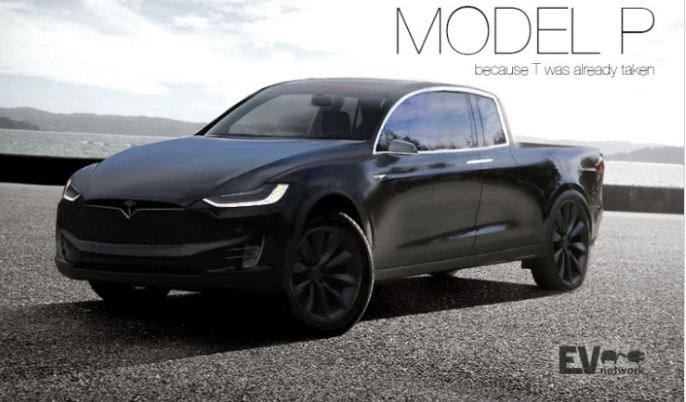 Musk earlier referred to the forthcoming vehicle as a "new kind of pickup." Tesla's growing interest in pickup trucks makes perfect sense given that these are among the most sold vehicles in the company's home turf, the U.S. If word on the street is taken on the face value, it is possible that the first ever Tesla pickup truck will be accompanied or followed by at least one lower cost compact SUV which is often referred to as the Model Y.
Musk also teased a forthcoming semi truck set for September, as well as a convertible variant of the Roadster.
Meanwhile, those of you hoping to receive their Model 3 pre-orders asap, there is some good news. The final variant of the production build of the Model 3 will be coming in July, Musk said, according to a TechCrunch report.  That would be coherent with the reports of multiple prototypes of the Tesla Model 3 roaming on the streets around the company's headquarters. As per expectations, the first units of the car is likely to reach customers' doorsteps by the end of 2017.
[Related: Near-Final Tesla Model 3 Revealed And Elon Musk Won't Drive it]