2016 has been a splendid year for Tesla. Priced at an affordable $35000, the Model 3 combines real world range, performance, safety, and spaciousness into a premium sedan. The car has become so popular that the company is already working double time to meet the demand. Everybody wants to own a Tesla! What does the year 2017 hold in store for the man who believes in not hiring MBA grads – "As much as possible, avoid hiring MBAs. MBA programs don't teach people how to create companies" and for the founder of SpaceX? Will SpaceX be able to successfully launch and deploy all their payloads? Will Hyperloop ever become a reality?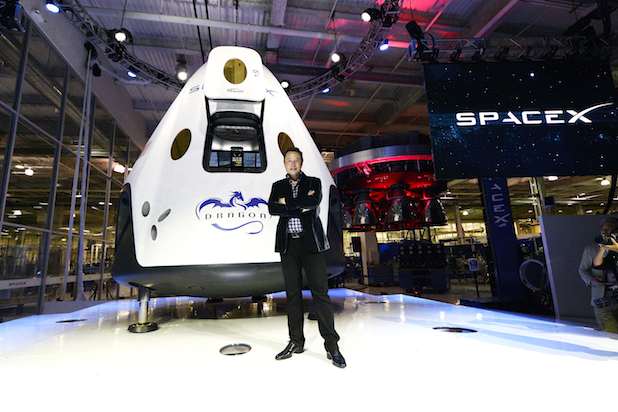 SpaceX in 2017
Elon Musk has two challenges before him now – one, negotiating and convincing President-elect Donald Trump about the importance of space exploration and two, putting astronauts into Space. Elon Musk has been busy thinking about his negotiations regarding future of technology with Donald Trump. That said, sending astronauts into space isn't a joke. It requires meticulous planning and tremendous training. Considering the preparation it takes to send astronauts into space, the launch dates may be pushed further, including the 2018 launch.
The Boring Company
Hyperloop and Tesla are interesting places to work for. But Elon Musk, being the visionary he is, has some interesting plans in mind. Elon Musk has plans about a third transportation project and he calls it "The Boring Company". He even has a slogan ready: "Boring, it is what we do." But no other details regarding the company are known.
2017 will be an interesting and an exciting year for Elon Musk. The autopilot feature of Model 3 is already so advanced that you will be spellbound about the future advancements that'll go into the Model 3. Musk's already busy with Model 4 – "The Model 4 plans are tricky but coming together at expected rate", reads one of his tweets. Musk has already announced that he will start a company that digs massive tunnels to alleviate traffic problems. Looks like the new company will keep him occupied in 2017. Elon Musk may also get busy trying to prove that our reality is nothing but a computer simulation. Will he succeed? And last but not the least, Musk will try to avoid spending time with President-elect Donald Trump, on account of him being ochre ignoramus.