Xiaomi is the epitome of success when it comes to Chinese smartphone makers making a mark in the smartphone industry. Following closely behind are lesser-known companies like UMI and Elephone, both of them being strong competitors. Elephone has been churning out smartphones continuously one after another and has a phone for low, mid, and high-end needs. The company had introduced the all-metal Elephone M3 recently, and the Elephone M3 Pro is already in sight now.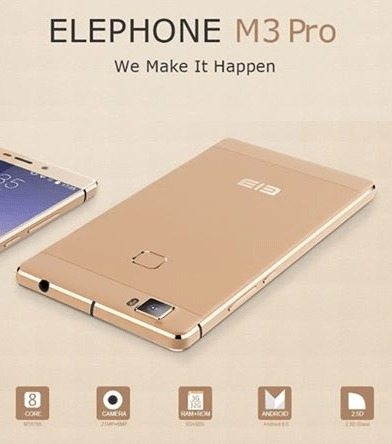 The Elephone M3 Pro is the same as the M3 in terms of design, but the M3 Pro brings a lot of under-the-hood improvements. For instance, the M3 Pro gets more RAM (3GB). Also, the M3 Pro will get a better camera than the M3, and according to Elephone, the company will be using a 21MP Sony IMX230 camera sensor. This will surely be the main selling point of the phone, and if you don't know, the same camera has been used in the Moto X Pure / Moto X Style.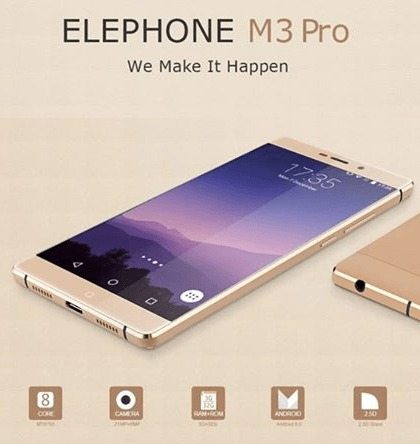 The Elephone M3 Pro will get a 5.5-inch display, probably a Full HD panel. There will also be a fingerprint sensor, Type-C USB port, quick charging feature, and an octa-core MediaTek Helio P10. It is being said that the phone will get Android 6.0 Marshmallow pre-installed. The release date and price is still not known. Any takers?