Taylor Swift and Drake are two offshore personalities that even hearing about them being together makes us gossip more than we should. Not that we love one less that the other, it's just that they are different and which is why they as a "couple" is awesome. Taylor is a country girl who sings with her innocence on the surface, and Drake is a ravishing rapper who is a gentleman inside.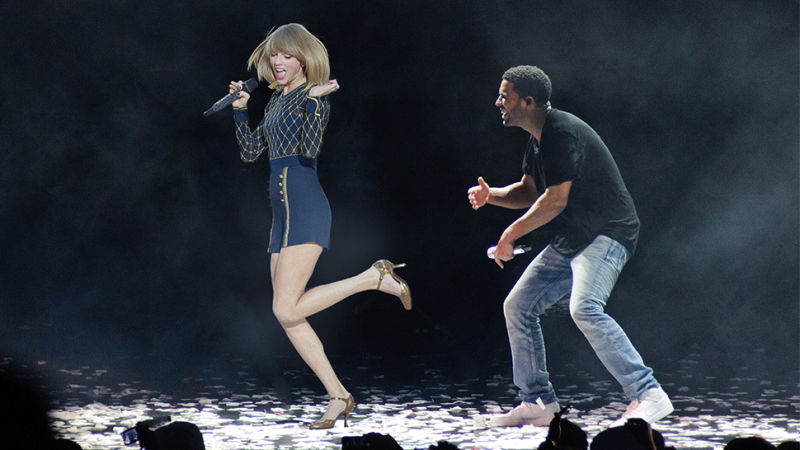 How this how and the rainbow news got in headlines? We have an answer. Recently Taylor was stalked by a creepy stalker named Frank Andrew Hoover while she was in Austin for a concert, Texas, according to DailyMail. The guy has been chasing her and her family as well, which is more than scary. So the rumored boyfriend of "Shake It Off" hitmaker, has sent few of his bad boys to keep an eye on his girl, according to Hollywoodlife.com. He has even invited Taylor to live with him in his LA apartment so as she can feel safer.
Rumors were also going around that Swift and Drake were spotted flirting with each other at the Rapper's 30 birthday bash, according to IBTtimes. Swift has recently broken up with Tom Hiddleston and Drake also broken up with his constant on and off girlfriend, Rihanna. Well, the odds are completely on their side and it just seems more than perfect that the two birdies are together. As per another report, Drake wants Swift to be his new year date. Isn't that adorable?
We hope the stalker issue gets resolved and there is no harm to the safety of the "Style" hitmaker. Stay tuned with us for getting more information on the case.