Dragon Ball Xenoverse 2 release date has been confirmed but that's not all we managed to get. Fans of the franchise have discovered brand new features and characters coming to the game and much more. The game is just around the corner and if you're a hard core fan, you'll be dying to know some last minute details about the game before it releases. Here is a list of 10 Dragon Ball Xenoverse 2 features you should know about.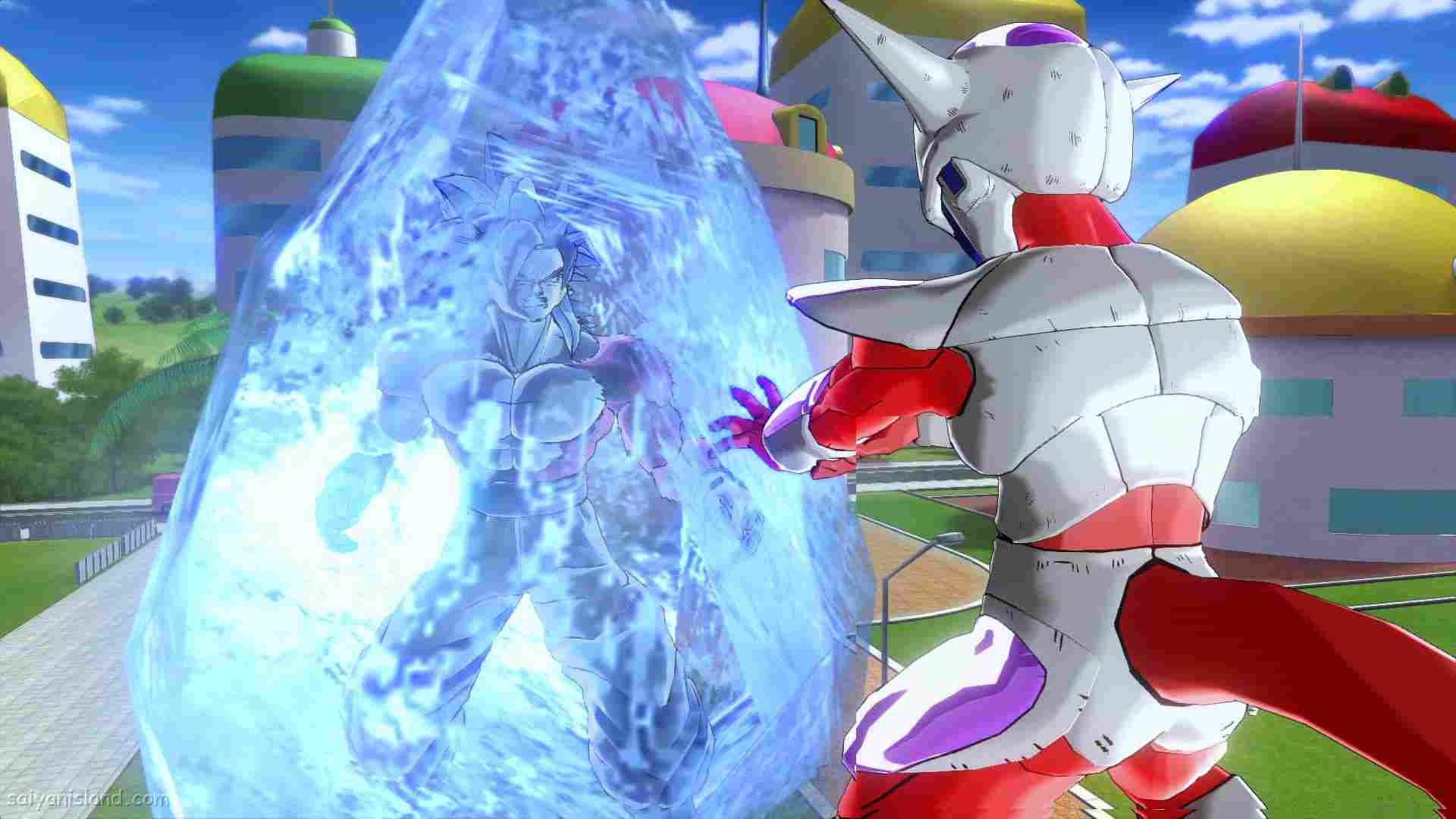 Dragon Ball Xenoverse 2 Awaken Power
There will be different levels to your characters. There are the initial moves and the awaken power moves. For example, you can turn your Super Saiyan as a Saiyan and turn into Super Sayan 3 after you already transformed into a Sayan. This applies across the board. The Golden Freeza transformation is the second stage transformation.
The City is much bigger than the city in the previous game
The Kanzan City is much bigger than Toki Toki city. You can fly around and hover basically wherever you want.
Xenoverse 2 is a direct continuation of Xenoverse 1
The plot of Xenoverse 2 continues from where the previous game left off. So, we'll probably see a return of other characters and villains. Devs aren't taking the movie story-lines and are adding the anime story with some tweaks to it. So, basically it's going to be a brand new story arc.
Carry your Xenoverse 1 story to Xenoverse 2
You can only transfer one character, so be careful who you choose. Also, their characters, costumes, and abilities can be transferred as well.
Xenoverse 2 wants you to focus on the future
Xenoverse 2 wants players to focus on the future of the franchise rather than try unlocking stuff you already did in the previous game. Furthermore, all the items in Xenoverse 1 will be available in this game from Day One.
New way of unlocking items
In Xenoverse 1 you unlocked items by completing random quests. The new system is now tweaked to increase the drop rate of items.
Xenoverse 3 is also planned but not anytime soon
Unlike Xeonverse 2 coming out so quickly after Xenoverse 1, you won't be seeing third installment in the franchise anytime soon.
There will be a training mode in Xenoverse 2
This was something that was lacking in the first part. You will be able to fight a rag-doll character to adjust the capabilities of the AI.
Xenoverse 2 open beta
The game will have an open beta before official release. The demo will help you decide whether you want this game or not.
Expect continuous content update after release
Bandai Namco wants this game to last a really long time. So, they will be adding new content as free updates after the initial release.
Let us know what you think of the Dragon Ball Xenoverse 2 features so far.