It seems like Dragon Ball Super has managed to catch the attention of a Hindu group, who is currently offended by something present in the series. The group, which goes by the name Universal Society of Hinduism, has reportedly asked FUNimation Entertainment of Texas and Toei Animation Company Limited of Tokyo to remove a certain character from Dragon Ball Super. And that very character is one of the eight Gods of Destruction.
God Of Destruction Resembling Lord Ganesha In Dragon Ball Super
Universal Society of Hinduism, a group led by Rajan Zed, is currently concerned about the God of Destruction who resembles Lord Ganesha, a Hindu god. Zed stated that Lord Ganesha is worshiped as the God of Wisdom and portraying him in such a way is not acceptable. "It is trivialization of our highly revered deity and a distortion Lord Ganesha is worshiped as the God of wisdom and remover of obstacles and was invoked before the beginning of any major undertaking," said Zed in a statement. "Hinduism is the oldest and third largest religion of the world with about one billion adherents and a rich philosophical thought. It should not be taken frivolously. Symbols of any faith, larger or smaller, should not be mishandled."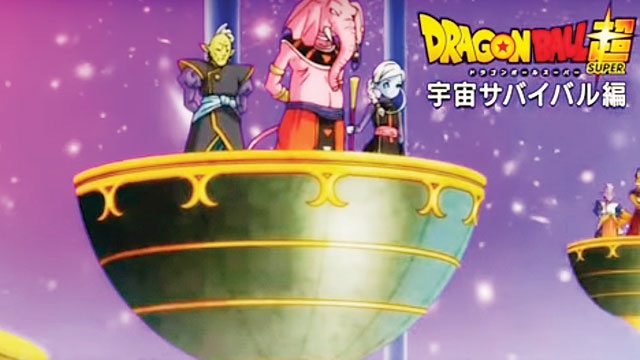 Zed Asks FUNimation And Toei To Remove The God Of Destruction From The Series
He further stated that Lord Ganesha is worshiped in temples and homes, so the series should not make him look like an evil character. The group has currently requested FUNimation and Toei to remove this God of Destruction as soon as possible from the series. Zed claims that portraying their Gods as evil will only deliver misinformation among those who belong from other religions. However, one thing to keep in mind here is that the Gods of Destruction featured in Dragon Ball Super are not actually evil. Beerus, The Omni-King and the rest of the Gods of Destruction may seem like evil characters, but they are not actually evil in nature. Hopefully, FUNimation and Toei will solve this issue before things get out of hands.
Dragon Ball Super Current Arc 
As for what is currently happening in Dragon Ball Super, the much-anticipated arc, Universe Survival Arc was recently started. The arc is said to be the best arc of Dragon Ball Super up to date as it will feature some of the most amazing battles between characters from various universes.
Dragon Ball Super Episode 79 Release Date
The next episode of the series, Dragon Ball Super episode 79 is currently scheduled to release on February 19, 2017. Let us know if you're excited about it or not in the comments below.