Dragon Ball Super Episode 97 preview has been recently dropped. Episode 96 has been wrapped up teasing the beginning of the Tournament of Power. Read to know five things about this competition.
1. Tournament of Power Starts Soon
The much-awaited Tournament of Power will start in Dragon Ball Super Episode 97. This episode will air on July 2. The specialty of this tournament is that it will honor the strongest warrior and eliminate the universe that loses.
2. Determination of the Winner
In any match, if the warrior is thrown out or pushed out of the "Fighting Stage" that will mark the victory of the warrior still on the stage. In this way, the tournament will see which warriors can battle it out and save their universe respectively.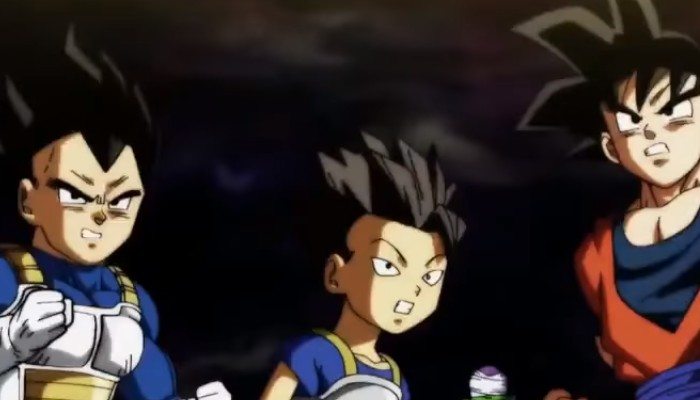 The Fighting Stage Set Up
It is important to note that this Fighting stage is very strong. But, in Episode 96, Grand Priest asked one of the universes to test the stage by fighting. Once the loopholes in the stage were seen, the same universe members were asked to fix them. But according to Grand Priest, this stage cannot be easily destroyed.
4. Goku's Purpose of Fighting the Tournament of Power
Total 8 universes are battling out in this Tournament of Power. Everyone wants to show off their skills and powers to impress King Zeno. But Son Goku has a unique purpose to serve. He wants to battle it out with the other warriors to "…help save his universe from the fate of a potential looming destruction," reported Saiyan Island.
5. Tournament Begins with Intense Fighting
Tournament of Power will begin with intense fighting. Dragon Ball Super Episode 97 preview teases the fight between Goku and Jiren from Universe 11. Episode 96 has highlighted how much power Jiren contains. Hence it will be interesting to watch if Goku will be able to fight and win against Jiren.
Watch the preview of the upcoming episode here:
https://www.youtube.com/watch?v=8ukJJuzLPL0