Dragon Ball Super Episode 95 has seen a major fight between Frieza versus the assassins sent by God of Universe 9. The episode has also revealed that Frieza may not be trustworthy as he tries to kill Goku. Read to know more.
Frieza Warms Up Fighting The Assassins
The episode begins with Frieza planning on to fight against the assassins. Goku asks him to stop and that tells him that he can show his real energy in the upcoming Tournament of Power. But Frieza shows that he is not there to listen to Goku's commands. He starts attacking the assassins one by one.
Frieza Attacks Goku With Energy Of Destruction
During the fight, it is seen that one of the assassins had received this purple ball aka energy of destruction from Sidra, God of Universe 9 to kill Frieza. But instead of killing him it hampers the assassin who eventually is killed by Frieza.
As Frieza almost kills everyone, Goku goes up in the air and asks Frieza what is this purple ball he is holding. Frieza immediately catches Goku off-guard and attacks him with this purple ball. When Frieza was attacked with this energy he was able to get himself out of it. But when Goku is attacked, he struggles. And then Frieza asks one of the assassins to reveal their identity.
Frieza Tries To Betray Goku & Universe 7
Frieza asks the assassin to help him talk to Sidra, God of Universe 9, with the help of a communicating device. He tells Sidra that he wants to fight with Universe 9 and says without Goku the Universe 7 will be destroyed and thereby erased.
Sidra and his companion think for some time. They come to a conclusion that just the way Frieza is betraying Goku now; he might do the same to them also. Once a traitor, always a traitor! Hence, they reject Frieza's offer.
Beerus And Whis Rescue Goku
Whis and Beerus travel to find out that Goku is caught in a dangerous purple ball full of destructive energy. Beerus releases Goku from the ball and warns Frieza not to ditch them. The latter keeps quiet and conceals his real plans. Later Goku asks some time from Whis so that he can settle things with Frieza.
The Stage For Tournament of Power Is Set
The stage for the upcoming tournament is set. Zen-oh-sama is seen rolling on the smooth stage. He is impressed with the way it is designed and hopes to watch some good fights in the tournament. This episode has also revealed that when Frieza was in the hell, he was able to concentrate his energy and was always planning to kill Goku in his imagination. Will he betray Goku in the tournament?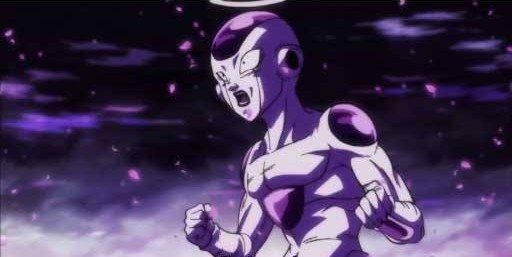 Dragon Ball Super Episode 96 Title & Preview
Attention:
Governments and ISPs around the World monitors their users' online activities. Reclaim your freedom with
ExpressVPN
and browse the internet with confidence.
The upcoming episode is titled as "The Time has Come! To the World of Void, Where the Universes' Fates Will Be Decided!!" The preview has also been dropped. The main tournament is set to begin in the month of July. The upcoming episode is set to air on June 25.