One day left until Dragon Ball Fusions is released in the North America, and the developers have shared some new screenshots of the game to get fans hyped up for it.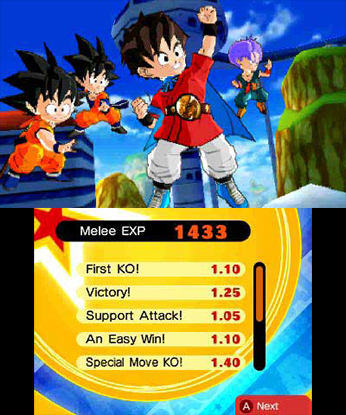 Dragon Ball Fusions New Screenshots
Bandai Namco recently revealed some new screenshots of Dragon Ball Fusions through an online eShop listing of the game. Through the screenshots, players can see the "Start" page of the game along with some characters in action. You can have a look at those screenshots below and get yourself hyped up for the game.
Dragon Ball Fusions Releasing Early
A few days ago, Bandai Namco announced that instead of December 13, 2016, Dragon Ball Fusions will release on November 22 in the US. The reason behind them releasing the game early is yet to be revealed, but their decision without any doubt, made a lot of fans happy. However, this was only for the US meaning that it will still release in February 2017 in the UK.
Dragon Ball Fusions Release Date
Dragon Ball Fusions is currently scheduled to release for the Nintendo 3DS on November 22, 2016 in the US, and will be released sometime in February 2017 in the UK. However, those who pre-ordered the game through Gamestop were sure in for a treat as they managed to get it on November 18.
Let us know if you're excited for Dragon Ball Fusions or not in the comments below.