Without a doubt, WhatsApp has become the first choice of millions as messaging App. We loved it for providing a beautiful interface for connecting friends, sharing files, voice notes, emotions and much more. Now what, If we say that WhatsApp has come up with more fantastic features. We are talking about WhatsApp Plus. Here we will tell you everything about new WhatsApp Plus. This is a must try application. Get ready to fall in love with WhatsApp Plus.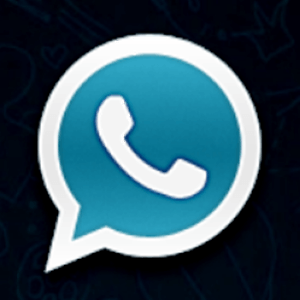 Features of WhatsApp Plus
We all love changes in our daily routine. So here, we are getting a change with WhatsApp icon colour. On upgrading to WhatsApp Plus, colour of icon will change to Blue from Green. Trust me, new icon looks awesome.
Next is more amazing feature for colour changes. You might be thinking, which colours? Ok, here we tell you, that you can change colours of almost every part of the application such as background colour, header colour etc. So enjoy a colourful WhatsApp.
Till now, we can share a video of maximum 16 MB size. Here it goes to 50 MB. Hence, you can share larger videos with WhatsApp Plus.
We hardly see the status of our friends. As we need to click on contact to check the status in regular version of WhatsApp. In Plus version, whenever we chat with a friend, we can see his status in the chat box without opening contact. So, now don't miss a status of your loved ones.
No more hate WhatsApp for reducing the high Quality of your shared images: You get a option in WhatsApp Plus for high quality images. So share the images as they are.
WhatsApp Plus has got many thrilling Themes. The standard WhatsApp does not offer the same.
You are getting a brilliant option to change colour of your Fonts. Now, get rid of regular black fonts. Using WhatsApp Plus, you can also change font colours for unread messages, group messages. Isn't it exciting?
With WhatsApp Plus, we are able to share our location with friends. Now, know your friend's location with a single click.
Share your every emotion using smiley. WhatsApp Plus comes with much variety of smiley unlike limited smiley in traditional flavour of WhatsApp.
In short, you are going to love this App for What it is.
How to install WhatsApp Plus
First Back Up all your old chats : Go to WhatsApp > Menu Button > Settings > Chat Settings. Tap Backup Conversations.
Uninstall the old WhatsApp already installed in your Device. Go to Play Store > Search WhatsApp > Uninstall.
Allow your smartphone to install applications from "unknown sources". Go to Settings > Security > Unknown resource. Tick the Unknown resource option and exit.
Download WhatsApp Plus v6.43 APK file and save it in your PC or Phone.
Open the APK file and install the same in your Android smartphone or tablet and follow on screen options. Application will ask you for restore your old stuff. Click yes for restore.
Congratulation, WhatsApp Plus successfully installed.
(If you face any error while verifying your number : Check This Out.)
Download link removed as WhatsApp Plus in banned now
If, you face any issues, write to us using comments. We will help you for sure.
NOTE: WhatsApp Plus has released another updates. Just click here to download
Note: This is not an official WhatsApp. This application has been developed by the developers to enhance the beauty of WhatsApp.
Disclaimer: We are not responsible for any data loss, hardware/software damage or any other mishappening due to installation of WhatsApp Plus. You can install it on your own risk for your own enjoyment.