Who doesn't like watching movies and TV shows? Everyone does! But what if you want to watch movies on iOS 9 devices for free on the go? You will either have to download a full movie on your device or will have to purchase a Netflix subscription that costs money. Thankfully, we can tell you how to watch movies and TV shows free on iOS 9-9.3.2.
For those who don't yet know about Moviebox, it is a great iOS app used by millions of users to watch free movies and dramas online. The recent iOS 9.3.2 update, however, resulted in people not being to install MovieBox on iOS. Also, there's no jailbreak available for the latest iOS version. So how to download and install MovieBox without jailbreaking iOS? The solution is very simple; just follow the steps below to get the MovieBox app on your iPhone or iPad.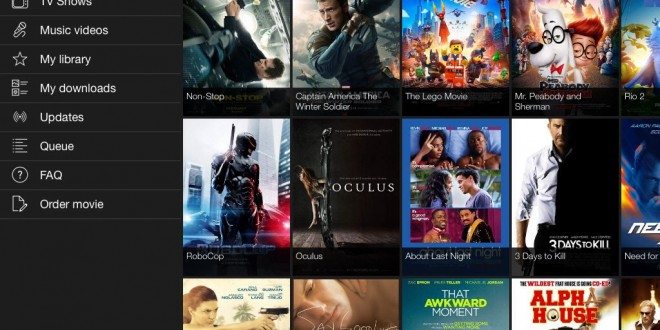 Download MovieBox iOS App Without Jailbreaking
There are two methods for MovieBox download on iOS 9. Try both the methods and see which one works for you.
Download MovieBox on iOS Directly
Go to either of the following links in the Safari browser on your iOS device: http://www.pgyer.com/moviebox | http://www.pgyer.com/cchi
Tap the green install button.
Tap on 'Install' again in the message box that pops up.
Once the app has been installed, open it. If a warning appears, tap 'Trust'
Download MovieBox on iOS with vShare
Go to www.vShare.com using the Safari browser on your iOS device.
There's a button on the left labeled "Download (Unjailbroken)". Tap on it.
You will receive a confirmation pop-up. Just tap on "Install".
Once vShare has been installed, open it and tap "Trust".
Next, tap on the Search icon in vShare and search for "Movie Box".
In the results, you will see MovieBox. Just select it and tap on "Install". The app will now be downloaded and installed automatically.
After getting installed, MovieBox will appear on your home screen. Open it and tap on "Trust" to start enjoying the amazing content.
Hopefully, the above-given steps will help you download and install Moviebox without Jailbreaking your iOS device. In case, you are facing any difficulties, share with us in comments below. It is worth mentioning that there is no jailbreak available after the iOS 9.1 and we are now hoping for iOS 10 Jailbreak instead of iOS 9.3.2 / 9.3.3.
Also check: Best Cydia Tweaks
Alternatives to MovieBox
In case you are not able to use MovieBox on iOS 9.3.2, you can download other apps like HD Cinema, Cartoon HD, and PlayBox HD. In case you have any doubts or issues, do comment below and we will try to solve your problem quickly.