After the demonetization conundrum, India is rapidly moving towards being a cashless and digitized economy. Prime Minister Narendra Modi is aggressively launching new schemes to expedite the process and ease people's worries caused due to the shortage of currency notes. Yesterday, PM Modi launched the new BHIM app that will help people use digital ways of transacting.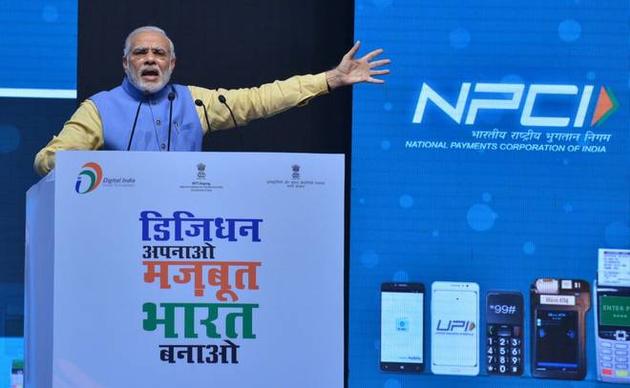 Short for Bharat Interface for Money, the BHIM app is a UPI (United Payments Interface) based app and is very simple to use. It lets users make payments digitally using their smartphones, and the app is directly connected to the user's bank accounts. Unlike an e-wallet, you don't need to load money first into the app. The BHIM app makes transactions from your bank account directly and instantly.
As PM Modi said, the BHIM app can be used on smartphones, and the service can be available even on feature phones costing INR 1,000-1,200. Even internet connectivity isn't needed to send/receive money with the service, and all you need is a thumb. The term "angutha chhap" (the person who gives thumb impressions instead of signature) was meant for illiterate people some time ago. But now, the thumb has become the bank, and it really is your identity now.
BHIM App for Android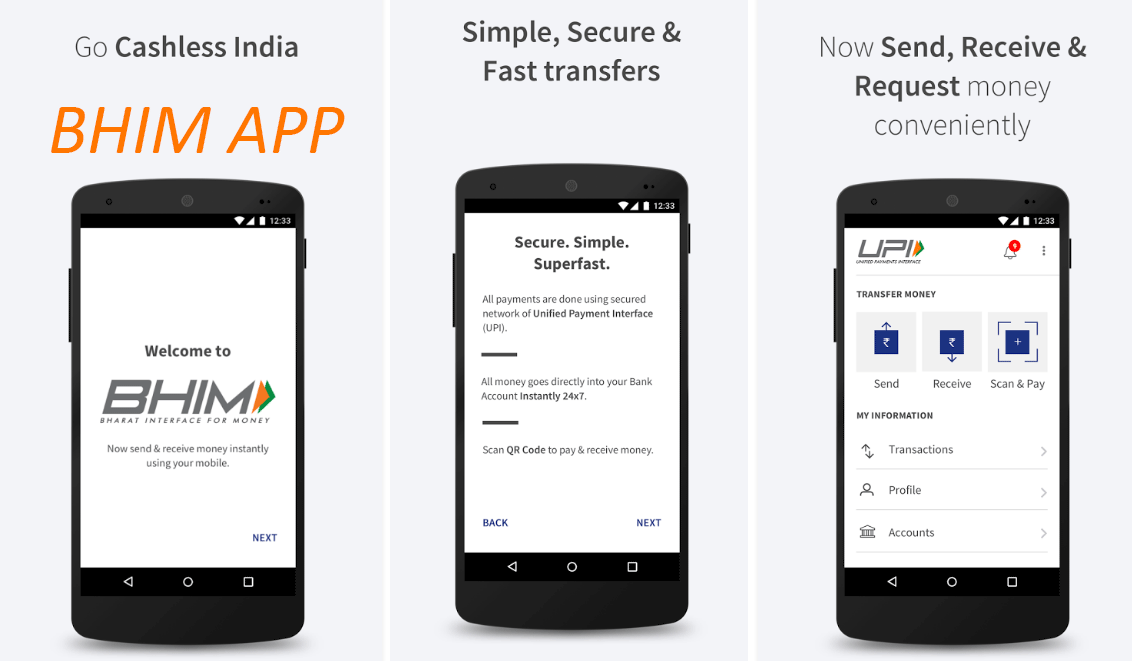 The BHIM app download for Android is now available for free via the Google Play Store. Just open the Play Store app, search for BHIM, and hit install. You can then open the app, connect it to your bank account, and start making transactions. The app has been developed by the National Payments Corporation of India (NPCI). Also, BHIM APK can be download on APKMirror.com.
BHIM App for iOS and Feature Phones (via USSD)
If you want to download BHIM app for iPhone, you should know that the iOS version of the app isn't available right now. But the PM has assured that BHIM for iPhone is coming soon.
You can also use BHIM app on feature phones. For that, you don't need to download anything and you don't even need an internet connection. You just need to dial the BHIM USSD code (*99#) in your phone's dialer. Just type *99# in your phone and press the call button. Then choose your preferred language and you will be guided from there on.
How to Use BHIM App
Once you have downloaded the BHIM app on your Android device, open it and register your bank account details in it. You will also need to set a UPI PIN, and your mobile number will be your payment address. You can then start sending and receiving money. You can send money to a phone number or just scan a QR code to make the transaction. You can even send money to non-UPI banks via IFSC just like normal net banking.
BHIM App Transaction Limits
With the BHIM app, you can perform transactions of up to INR 20,000 per day (24 hours). Also, each transaction is limited to a maximum of INR 10,000. So as long as you are only sending/receiving a total of INR 20,000 via the BHIM app, you can perform as many transactions as you want.
BHIM App Supported Banks
The new BHIM app supports all the major banks. As the app is based on UPI, it will work with all banks that support UPI. The supported banks for BHIM are:
Allahabad Bank
Andhra Bank
Axis Bank
Bank of Baroda
Bank of India
Bank of Maharashtra
Canara Bank
Catholic Syrian Bank
Central Bank of India
DCB Bank
Dena Bank
Federal Bank
HDFC Bank
ICICI Bank
IDBI Bank
IDFC Bank
Indian Bank
Indian Overseas Bank
IndusInd Bank
Karnataka Bank
Karur Vysya Bank
Kotak Mahindra Bank
Oriental Bank of Commerce
Punjab National Bank
RBL Bank
South Indian Bank
Standard Chartered Bank
State Bank of India
Syndicate Bank
Union Bank of India
United Bank of India
Vijaya Bank
The BHIM app is a great step towards making India digital. Have you started using BHIM? Share your experience with us in the comments below.