To seamlessly enjoy multimedia experiences, it's necessary to have the latest version of DirectX. Most high-end games and other graphic-intensive software require that you install the latest version of DirectX. We are sure that at one point in time or the other you have wondered about how to download and install DirectX. Turns out DirectX 12 download and installing process is quite easy. Whether it's DirectX 12 download on Windows 10, DirectX 11 download or DirectX download for Windows 7 or Windows 8, this post will cover everything that you need to know about DirectX. Before we explain about how to download and install DirectX, let's understand what exactly DirectX is and its significance.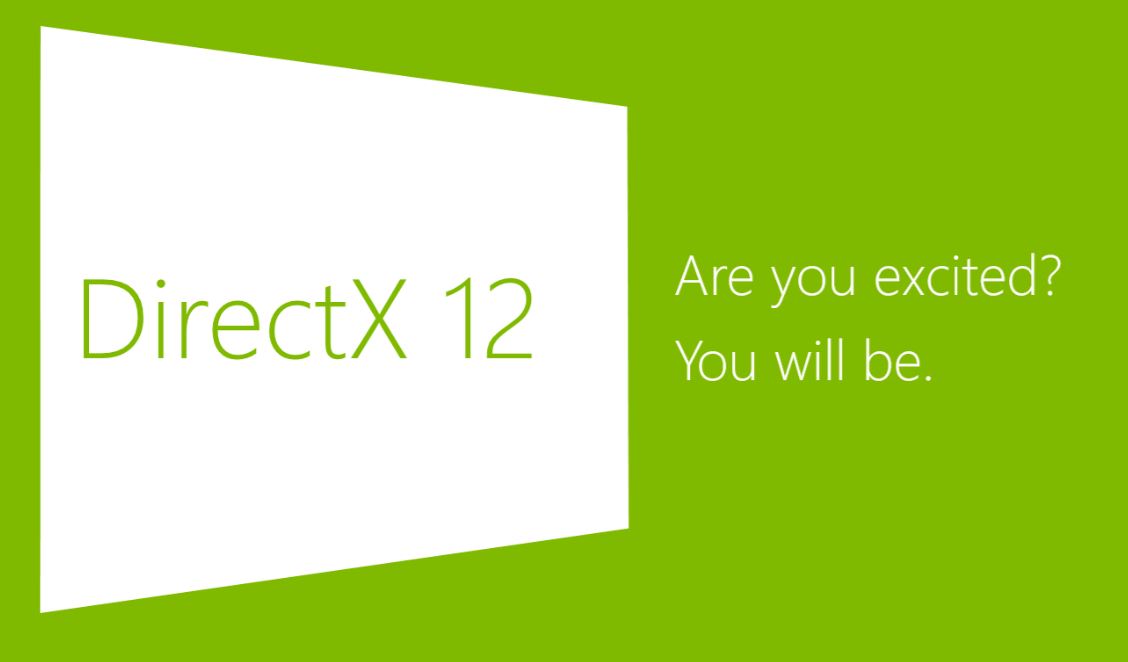 What is DirectX
Microsoft DirectX, popularly known as DirectX, is a collection of Application Programming Interfaces (APIs) for handling tasks related to multimedia, especially game programming and video on Microsoft platforms. The names of APIs originally began with Direct – Direct3D, DirectMusic, DirectPlay, DirectDraw and so on. Microsoft later coined DirectX to refer to all these APIs and the terminology has come to be used since then. When Xbox was developed, Microsoft used DirectX as the basis of the name Xbox to indicate the console was based on DirectX technology.
Fix: 100% Disk Usage in Windows 10
Wondering what's DirectX is all about? DirectX Software Development Kit (SDK) consists of runtime libraries in redistributable binary form (remember the famous term "DirectX redistributable"?). When DirectX first made its appearance, the runtimes were installed only by games which required it. The users had an option to install DirectX if they wanted to. Starting with Windows 8 Developer Preview, DirectX SDK has been integrated into Windows SDK. All latest Windows OS versions include DirectX by default. So if you are using latest Windows OS, chances are that you will never need to install DirectX from scratch. But then, Microsoft keeps releasing updated versions of DirectX. To keep DirectX version up-to-date, you may need to know how to download and install DirectX.
DirectX Versions
DirectX 10
DirectX 10 is a major update to DirectX API and ships with Windows Vista and later. Windows XP cannot run DirectX 10 applications. In order to achieve backwards compatibility, DirectX in Windows Vista contains several versions of Direct3D, including Direct3D 9, Direct3D 9Ex and Direct3D 10. We know Windows Vista is extinct, but it helps to understand how DirectX 10 evolved with Windows Vista and later.
DirectX 11
Microsoft unveiled DirectX 11 at the Gamefest 08 event in Seattle with major scheduled features. The features included GPGPU support (DirectCompute) and Direct3D 11 with tessellation support. DirectX 11 also improved multi-threading support to better assist video game developers in developing games. Direct3D 11 runs on Windows Vista, Windows 7, Windows 8 and Windows 10. DirectX 11.1 is included in Windows 8 and DirectX 11.2 is included in Windows 8.1. DirectX 11.X is a superset of DirectX 11.2 running on Xbox One.
DirectX 12
Microsoft officially announced DirectX 12 at Game Developers Conference (GDC) on March 20, 2014. Later, it was launched with Windows 10 on July 29, 2015. DirectX 12 includes multi-adapter support which allows developers to utilize multiple GPUs on a system simultaneously. The famous Ashes of the Singularity (AOTS) was the first publicly available game to utilize DirectX 12.
Fix: This Copy of Windows is not genuine
Download and Install DirectX 12, 11, 10
If you are having performance issues with games and other software that are graphic-intensive, you are probably looking for answers to how to download and install DirectX 12, 11, 10, since updating to the latest version fixes most of the issues. DirectX 12 happens to be the latest in the series of DirectX downloads. Follow these simple steps to update DirectX in any version of Windows – be it DirectX 12, DirectX 11, or DirectX 10.
Head to Microsoft's DirectX End-User Runtime Web Installer Page.
2. You will see a red Download button. Click on the red Download button.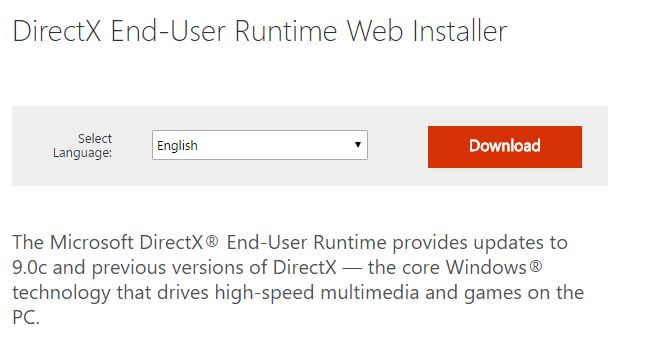 3. Then click on the blue Next button after reviewing the settings in Microsoft recommends window. Note that MSN default homepage and Bing default search engine will be checked by default.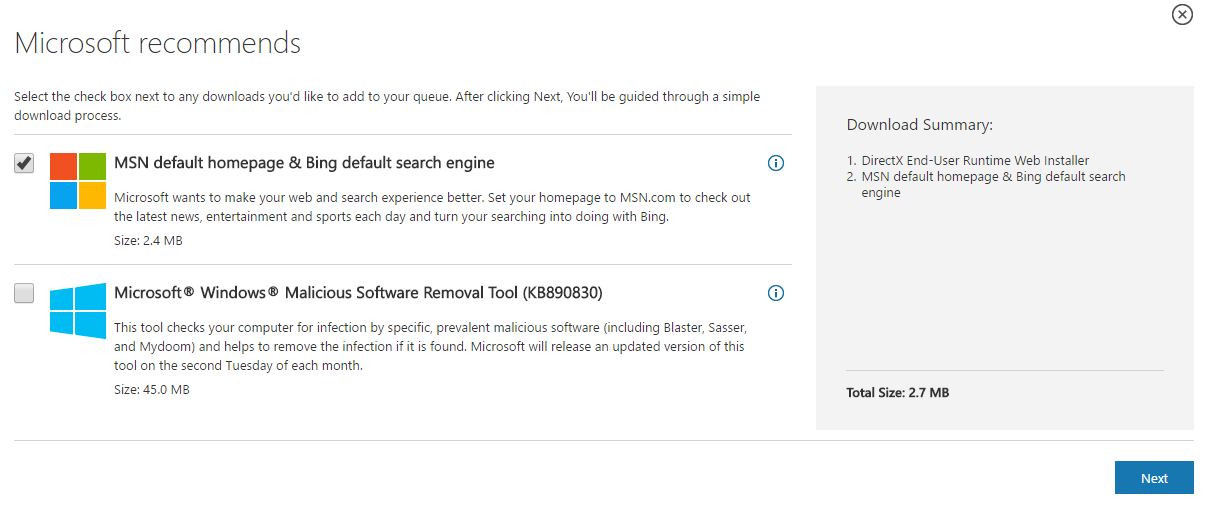 4. Follow the on-screen instructions to complete DirectX  12 download and installation. The installation wizard may prompt you with a message that says it's only supported through Windows Vista. Ignore the message since DirectX download on Windows 10, Windows 8, Windows 7, Windows Vista or Windows XP is possible.
5. This step is important: Restart your computer after the installation is complete.
After restarting, check if the problem you have been experiencing persists. More often than not, updating DirectX using the method we just described solves the issue. So DirectX 12 download on Windows 10 isn't that difficult after all. DirectX 12 download file size varies depending on the update and features it brings with it but isn't too large. Before we wind up, let's understand more about DirectX versions.
More on Windows
Now that you understand what versions of DirectX go with what version of Windows OS, you will be in a better position to take an informed decision on downloading and installing DirectX. Faced any issues with DirectX 12 download? Happen to know of any issues that others have faced during DirectX 12 download and install? Share your experiences in the comments section.