Doom is slated to release next month, and Bethesda is already going all in. The game comes with a season pass, that will unlock a range of DLC released post-launch. Bethesda has now shared details on its DLC plans for the game via a blog post.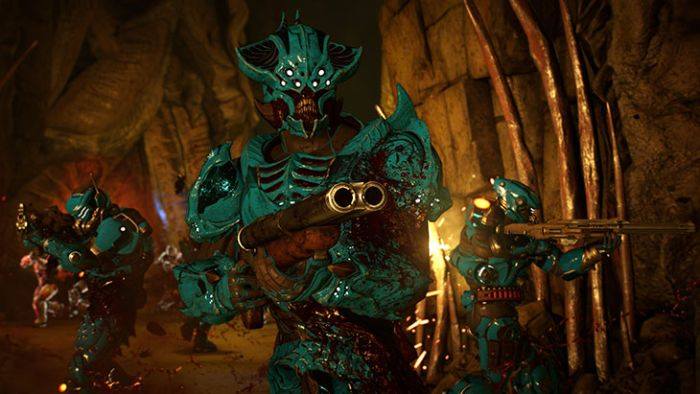 According to the post, the game will be getting "three premium multiplayer DLC packs" after launch, apart from free support and content updates. The first DLC pack will be available as early as this summer, and will feature three new maps, one new weapon, one new playable demon, one new armour set, one new piece of equipment, new hack modules, new taunts and new customisation colours as well as patterns.
The DLC packs will individually cost $14.99 each (or £11.99), but will be included in the game's Season Pass, retailing at $39.99 (£29.99). To be clear, Bethesda has not announced any singleplayer DLC for the game, so the vanilla game's campaign looks like it will all you'll get as far as singleplayer goes. The other two multiplayer packs should have similar profiles to the first one, in that they will include new maps, weapons, demons and hack modules.
Doom releases on May 13th, 2016 for the PC, PS4 and Xbox One. It is developed by series originators id Software (although seemingly without any of the people who developed the original games), and published by Bethesda Softworks. We expect Doom's DLC to be shown off at the Bethesda conference at this year's E3, on June 12th, 2016.