id Software's Doom reboot is only 3 months away from release, and scant details are flowing in regarding its single player campaign. We previously learned that the game will be about 13 hours long, and now we have learned that the game will feature 17 levels. Take a look at the map names below.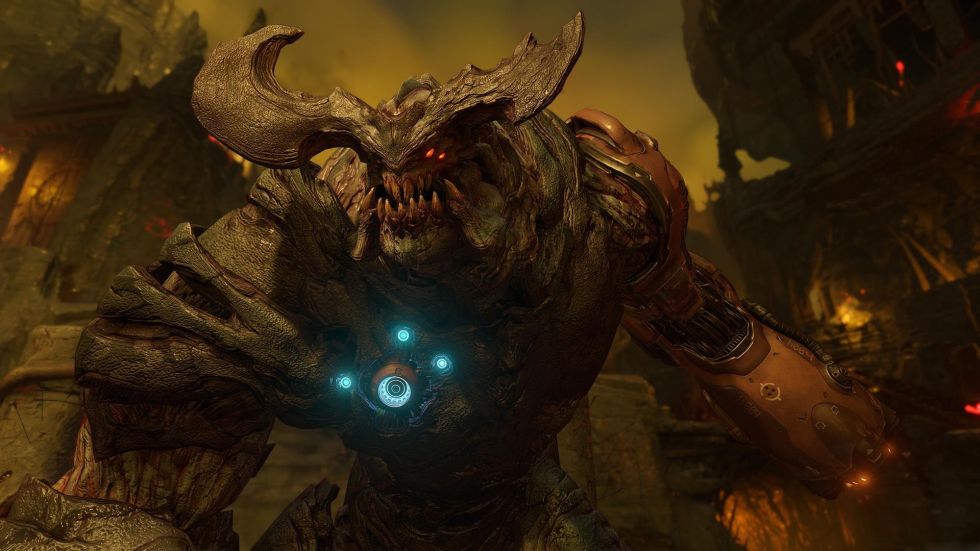 DOOM, which will be releasing on a Friday the 13th, will feature a campaign that's roughly 13 hours in length (appropriate, given the 13 motif). We know this thanks to the game's official Twitter account:
.@Unreal389 The difficulty level plays a factor, but folks playing at the office average 13+ hours in the campaign

— DOOM (@DOOM) February 11, 2016
The new details come to us from datamining of the game's Alpha build. This means that the below list may not be one hundred percent accurate, but we expect it to be, for the most part, as these are details gleaned right from the game's files. Here's the complete list:
argent_tower
bfg_division
blood_keep
blood_keep_b
electro_tower
genesis_surface
hangar
intro
lazarus
olympia_engineering
olympia_shipyard
olympia_surface_west
polar_core
resource_ops
resource_ops_foundry
surface
titan
The game's single player campaign is expected to feature a mix of sci-fi, industrial environments along with hellish landscapes, much like the original game from 1993, and these level names certainly fit the theme.
DOOM will be releasing on May 13th, 2016 and comes developed by id Software, the studio behind the original Doom. The game will release on the PC, PlayStation 4 and Xbox One.