If you have a fairly beefy computer, you might want to get as many frames out per second as possible, rather than being limited to an arbitrary cap at 60 FPS or worse, 30 FPS. Thankfully, it seems Doom will not be going down that route when it releases on PC next month – id Software has confirmed that the game will have no framerate cap on the PC version, meaning you can render it at whatever framerate your rig can manage.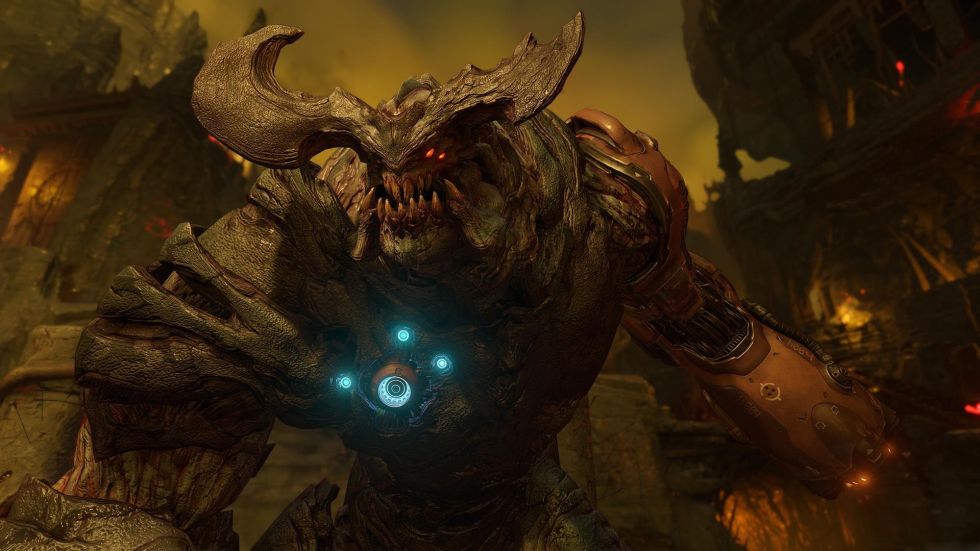 Happy that we announced FPS unlock officially – code team been working hard on eradicating that for #PCMASTERRACE <3

— Tiago Sousa (@idSoftwareTiago) April 16, 2016
For contrast, console versions of Doom will be locked at 60 FPS and will run at a 1080p resolution. While system requirements for Doom have not been unveiled yet, those for the game's open beta have indeed been revealed, and to ensure the same 60 FPS + 1080p experience, the game recommends having an Intel Core i7-3770 or AMD FX-8350 processor, 8 GB of RAM and either an Nvidia GeForce GTX 970 graphics card, or alternately, an AMD Radeon R9 290. The lack of a framerate cap should make Doom a really good showcase for graphics benchmarking, and I expect it to be a mainstay on hardware benchmark sites for a while.
Doom is scheduled to release on May 13th, 2016 on the PC, PlayStation 4 and Xbox One. There is an Open Beta going on right now on Steam, but it will only be around for a few hours more, so you'll have to hurry.