Doom is coming out in a few days, and was recently used to show off the capabilities of Nvidia's new GTX 1080 graphics card, along with Vulkan, a low-overhead API that competes with DirectX 12. The demonstration begins with the game being capped at 60 FPS, and once the limiter is taken off, performance jumps up to over 100 frames per second, going as high as 150 FPS at certain points. A framerate this high would make it perfect for converting Doom into a VR title, if such a thing were desired by the developers.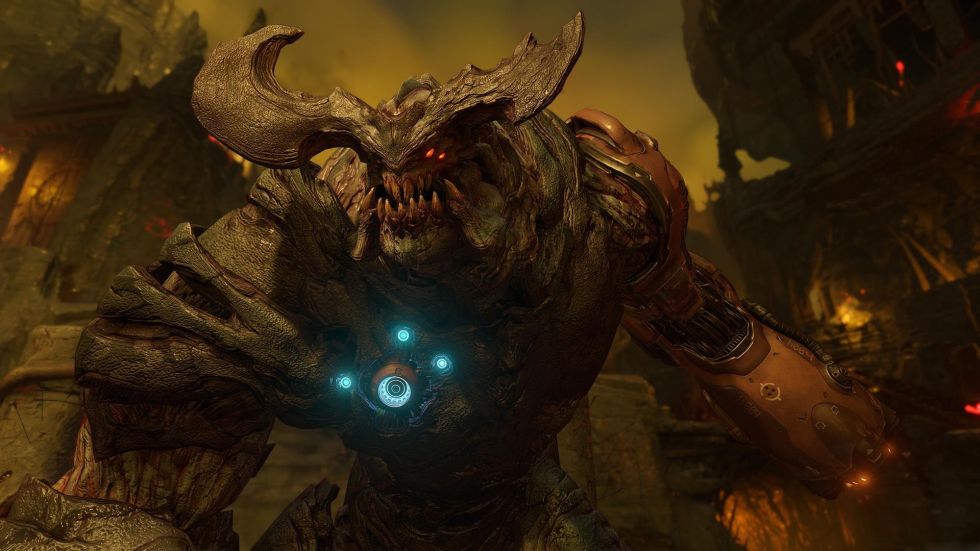 According to the folks at Tom's Hardware, Doom will originally launch with OpenGL support and Vulkan support for the game will be patched in at a later date. id Software's affinity to Vulkan comes as no surprise, seeing as the studio was one of the earliest adopters of its predecessor, OpenGL.
PC Gamer reports that the game actually hit as high as 200 FPS in-game when running on the GTX 1080, and that this revealed graphical glitches and bugs in the engine when it ran at a framerate that high. The team is working to fix these glitches now, although if they're speaking in the present tense, it seems the glitches might actually be present on launch day, May 13th.
Have a look at the video below, and let us know what you think in the comments.