Climate change is real. It's happening. The world leaders have already acknowledged that climate change is a pressing issue that needs undivided global attention. From climate extremes to changing habitat conditions – climate change has begun to make its presence felt in ways more than imagined. Many celebrities the world over have devoted themselves to raising awareness of the negative impact of climate change. The most popular among them is none other than Hollywood heartthrob Leonardo DiCaprio.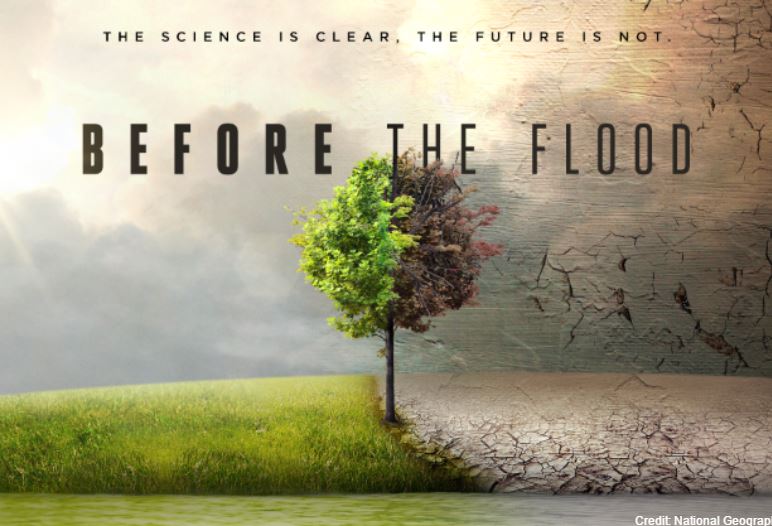 Leonardo DiCaprio concluded his famous Oscar acceptance speech with these words –
Climate change is real, it is happening right now. It is the most urgent threat facing our entire species, and we need to work collectively together and stop procrastinating. We need to support leaders around the world who do not speak for the big polluters, but who speak for all of humanity, for the indigenous people of the world, for the billions and billions of underprivileged people out there who would be most affected by this. For our children's children, and for those people out there whose voices have been drowned out by the politics of greed. I thank you all for this amazing award tonight. Let us not take this planet for granted. I do not take tonight for granted. Thank you so very much
And now, Leonardo DiCaprio's new environmental documentary titled "Before the Flood" will air on National Geographic. The documentary is scheduled to premiere on October 30 and will be available for free in over 40 languages and over 170 countries. The documentary will also be available for viewing on Facebook, Twitter, Amazon, iTunes, Google Play and of course YouTube. Talking about the premiere, DiCaprio said – "Fisher and I set out to make a film to educate people around the planet on the urgent issues of climate change and to inspire them to be part of the solution. I applaud National Geographic for their commitment to bringing this film to as many people as possible at such a critical time."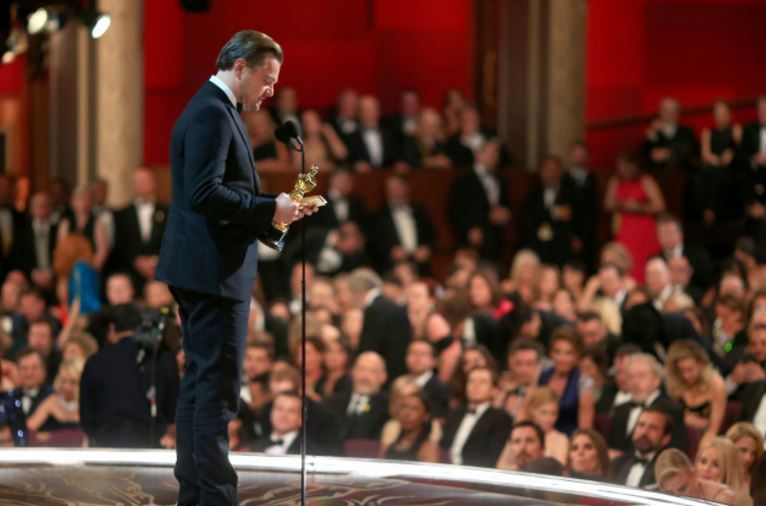 National Geographic is known for the wonderful documentaries that it broadcasts on television. With DiCaprio's Before the Flood documentary, Nat Geo wants to spread awareness about climate change and its consequences. And it intends to do so for free. It's a welcome change to see Nat Geo embracing the daunting task of creating awareness among people. In fact, Before the Flood happens to be Nat Geo's first documentary that will be made available for free viewing across major platforms including Facebook, YouTube, Amazon, and iTunes.
Kudos to DiCaprio for helping create awareness about climate change. And kudos to Nat Geo for making the documentary available for free. Mark your calendars on October 30th and tune in to Nat Geo! Do share this post with your friends to spread awareness about climate change. Change begins with you. Now.