If you love listening to music, you probably find it difficult to enjoy music without good quality earphones. What's the point in listening to your favorite music with earphones that don't deliver rich hi-res audio? Well, we recently came across dodocool hi-res earphones and decided to give them a try. Guess what? We were quite impressed! Here's a complete review of the dodocool Apple MiFi certified earphones.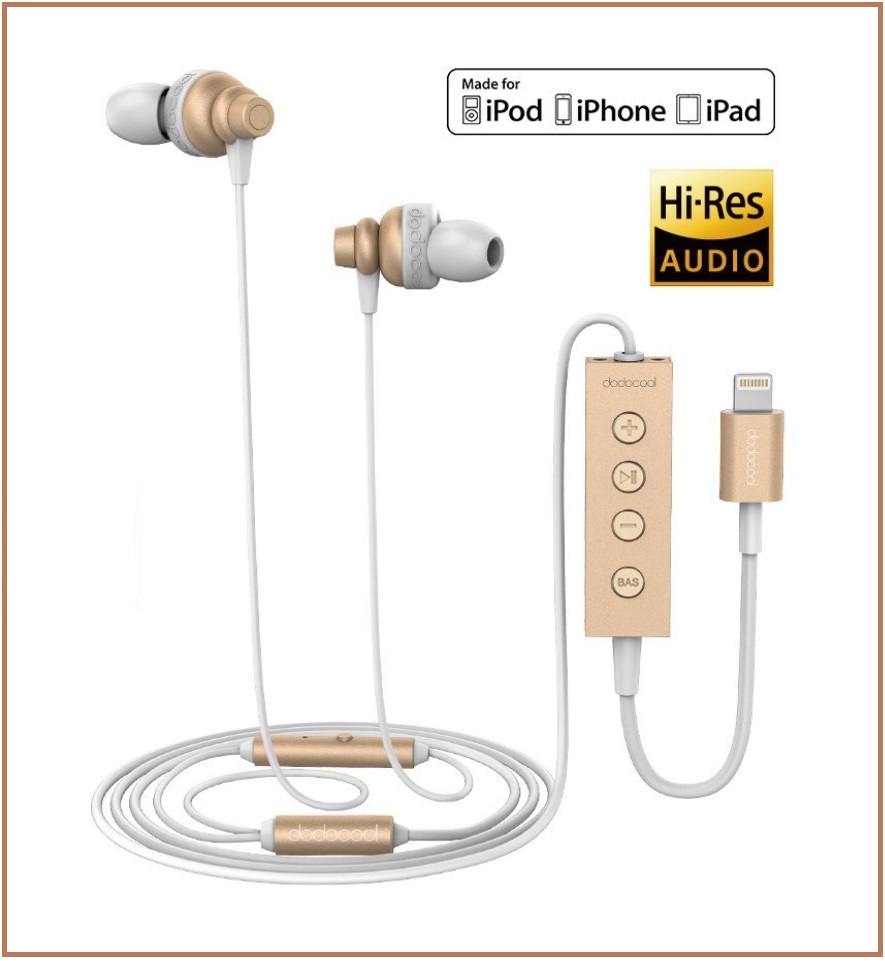 dodocool Hi-Res Earphones: Review
dodocool hi-res earphones are Apple MiFi certified and adopt high-res audio technology, delivering amazing high-resolution of the original sound.  Offering sound pressure sensitivity of 91db +/- 4db @1mw/1Khz and quantization bit rate of 24 bits, the earphones deliver a max output of 30mW + 30mW.
dodocool Earphones: Design And Audio Quality
Well, when it comes to earphones, the first thing that strikes an impression is the design. Although they don't look very unique, dodocool earphones fit into our ears quite nicely. We decided to move around and shake them a bit just to check if they pop out of their position – they didn't! Extremely light and comfortable to wear. We found that the aluminium materials with high rigidity and high electrical conductivity reduced unwanted vibration and prevented distortion to a significant extent. We were actually able to feel the calmness introduced by advanced sound isolation technology – we couldn't hear anything going on in our surroundings.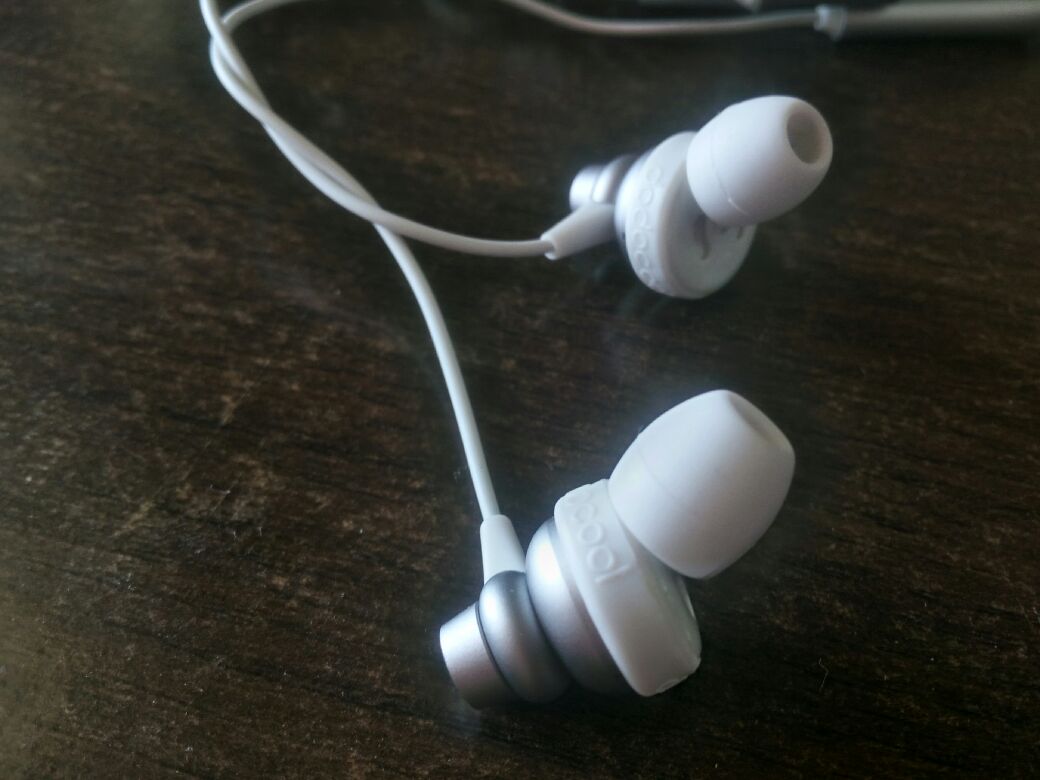 According to the product spec, dodocool earphones provide low-loss signal transmission of 24-bit digital audio with the encoding and playback of music, using higher sampling rates than the standards used in CDs. When we tested the earphones, we were quite amazed by the quality of the audio – crisp, clear with decent bass. We also checked the performance at full volume and didn't notice any significant distortion. The microphone is about three inches below the left earbud.  Overall, the earphones do a pretty good job when it comes to design and audio quality.
dodocool earphones come with in-remote control and three sizes of interchangeable earplugs. The remote control comes with a single multi-function button and a tiny microphone on the backside of the remote. We tested the in-remote control as well. We could flawlessly handle calls, control audio/video playback and also use Siri function. A single press pauses/ plays the current track and double press skips to the next track. Triple press switches to the previous track. As for calls, it didn't take long to figure out that a single press answers the calls, and a double press ends the call.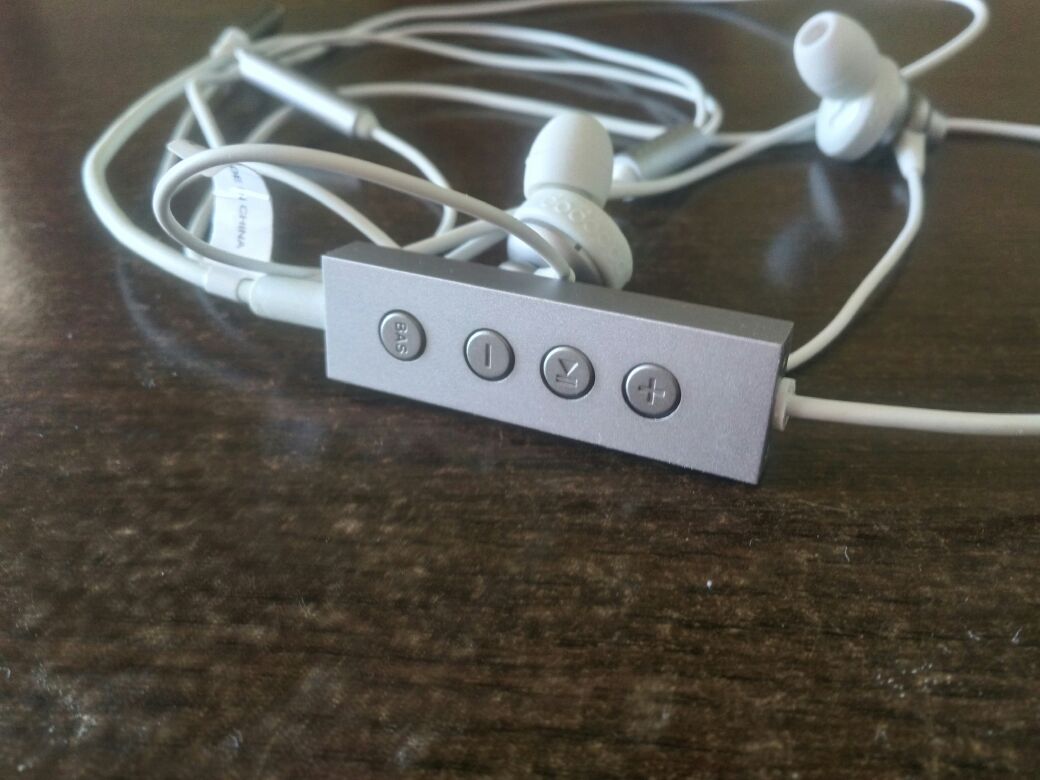 dodocool Earphones: Compatibility And Price
The dodocool earphones are compatible with Phone 7 Plus, 7,  SE, 6S Plus, 6S, 6 Plus, 6, 5S, 5C, 5, iPad Pro, iPad Air 2, iPad Air, iPad (4th generation), iPad mini 4, mini 3, mini 2, mini and iPod touch (5th, 6th generation). But they are not compatible with iPod nano (7th generation). The earphones are available for $69.99 on Amazon.
Don't miss this offer:  Users can avail 20% discount on checkout by using Coupon Code: LGWWSSP2.
Our Verdict
Well, if you are looking for affordable, high-res earphones, you should definitely consider dodocool earphones. Offering high-res audio quality with advanced sound isolation technology, dodocool earphones are comfortable to wear and deliver the promised performance. If you don't want to spend too much on earphones, you should definitely give dodocool earphones a try!