DJI Mavic Pro, when it was first launched, created a lot of buzz in the drone industry. Drone fans instantly fell in love with the new DJI foldable drone, so much so that they ditched the Go Pro Karma and bought a brand new DJI Mavic Pro. DJI Mavic clearly beats Go Pro Karma in several departments. Mavic is clearly ahead of Karma in terms of maximum speed – 40mph vs 35mph and also takes the lead in maximum flight time – an extra 7 minutes over and above the flight time of Karma. When it comes to the camera, Karma may have some advantages, but it's the flight department where Mavic beats Go Pro Karma hands down. With obstacle avoidance, follow feature, automation and Indoor flying, Mavic clearly takes the lead. Now that DJI has unveiled the Spark, let's take a look at how it compares with the DJI Mavic Pro.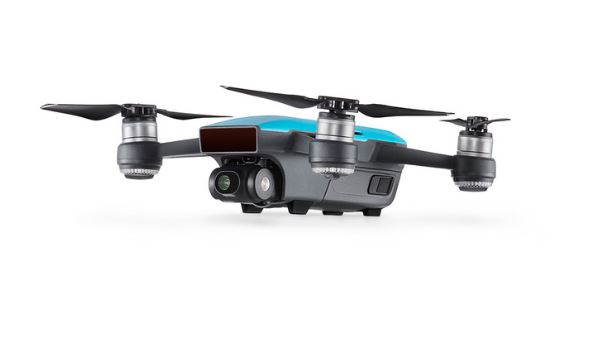 DJI Spark vs. DJI Mavic Pro: Which one should you buy?
DJI Spark, unlike DJI Mavic Pro which is quite large in size, is a mini drone that features all of DJI's signature technologies. It features intelligent flight control options, a mechanical gimbal and a camera with incredible image quality.
Design
The DJI Mavic Pro was portable in the sense that you could easily fit it into your backpack. DJI has taken portability to the next level with its DJI Spark. Spark is incredibly small, in fact as small as any 5-inch smartphone! You can fit this into your jacket pocket and carry it wherever you go. What's more, DJI Spark can be launched right from the comforts of your palm. DJI Spark weighs less than half of what Mavic Pro weighs – 300g vs 743g. DJI Spark measures 170mm diagonally while the Mavic Pro is nearly double the size of Spark and measures 335mm diagonally.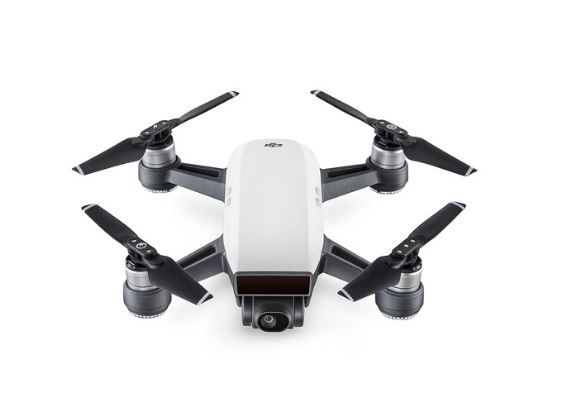 Camera
When it comes to Camera, it looks like DJI Mavic Pro takes the lead. Simply because DJI Spark does not support 4K recording. You can however record full HD 1080p vidoes with the 12MP camera that comes with Spark. DJI Mavic Pro, on the other hand, allows you to record 4K videos at 30fps. With DJI Mavic Pro, you have the flexibility to capture images in both RAW and JPEG formats, while Spark allows you to capture photos only in JPEG.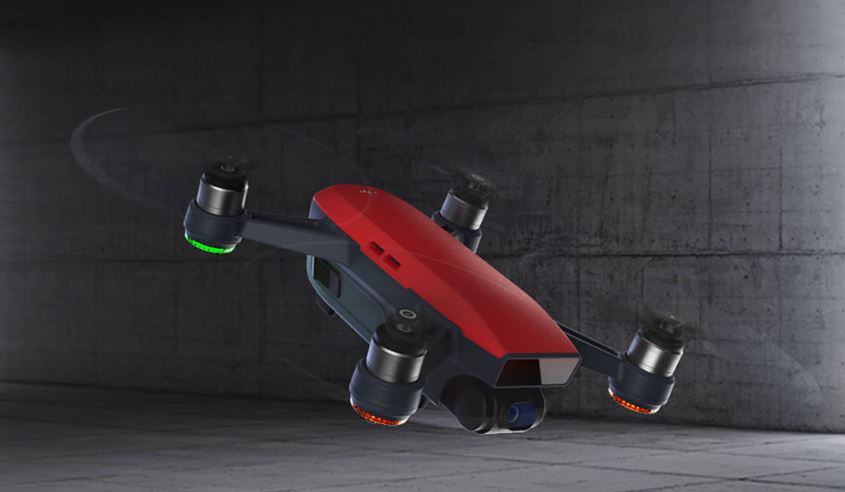 Speed and Range
When it comes to speed, Spark is slightly behind. DJI Mavic can hit speeds up to 40 miles per hour while the Spark can only push itself to 31 miles per hour. With DJI Mavic Pro, you get an insanely high flight time of 27 minutes on a single charge. But Spark only manages to give you a decent 16 minutes of flight time for every charge. The Spark can be controlled from a distance of up to 300 feet. The Mavic Pro, however, offers more than four miles of range.
Battery
DJI Mavic Pro is large and so sports a massive 3830mAh battery. Spark, considering its small size of just 5-inches, comes with a smaller 1480mAh battery. Spark comes with a feature that allows battery swapping on the fly.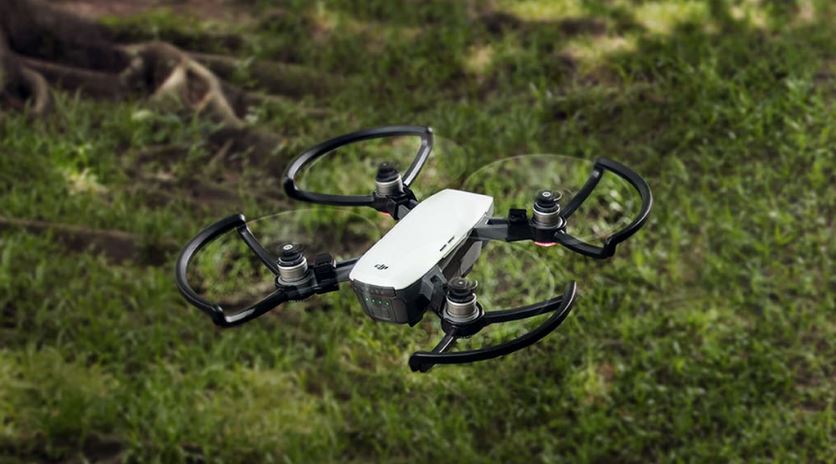 Price
Well, this is one department where DJI Spark will always have an edge over DJI Mavic Pro. Spark is priced at $499, which by all standards, is very affordable for a large segment of drone-loving market. The Fly More Combo – which includes an aircraft, two batteries, remote controller, four pairs of propellers, a charging bulb, propeller guards and a shoulder bag – can be bought for $699. When compared to Spark, Mavic Pro is expensive. You'll have to shell out $999 for the drone and for the Fly More Combo, you have to shell out $1299.
Our Verdict
If you are looking to capture great photos and videos, you should definitely go for Mavic Pro, since it comes with superior recording capabilities. However, if you are someone who's looking for an affordable, compact drone with decent camera specs, then the Spark is for you!
Let us know your thoughts in the comments section. Also check: DJI Mavic Pro vs Go Pro Karma: Attack of the Drones