DJI Mavic Pro is one of the most popular drones in the world right now. Compact size, phenomenal flight capabilities, solid camera and a relatively affordable price (at least when compared to other high-end drone models), made the DJI Mavic Pro a real best-seller even though DJI faced some issues with late shipments. Aside from being one of the most popular quadcopters right now, DJI Mavic Pro is a perfect holiday gift. Let's see where you can find it, and for what price.
The drone features a 4K camera, an excellent obstacle-avoidance feature, along with visual tracking, enabling the drone to follow a subject via few taps on the smartphone screen. Max speed is almost 50 miles-per-hour, and with the inclusion of waypoint and tap-to-fly features, the drone is very easy to operate. The Mavic Pro is still relatively hard to find, but it is available from a couple of sources.
The simplest solution is getting one from DJI's website, where the drone is available for $999. Shipping is free, but you'll have to wait six to eight weeks for the drone to arrive. There are two ways of getting the drone. You can pre-order it, or just let the company informs you as soon as DJI appears in stock via "In Stock Reminder" button. The drone costs $999, but for $1299 (on sale, the regular price is $1381) you can get the Mavic Pro Fly More Combo containing the drone, a shoulder bag, two spare batteries, as well as quick-release folding propellers, a car charger, battery charging hub, and a battery to power bank adapter.
Drone World offers an interesting Mavic Pro bundle containing a remote, Lowepro backpack, 3 batteries, 64gb+16gb MicroSD, charging hub, power bank adapter, car charger, battery bank, iPhone cable, lanyard & free mini drone, available for pre-order, with the shipping estimated for January-February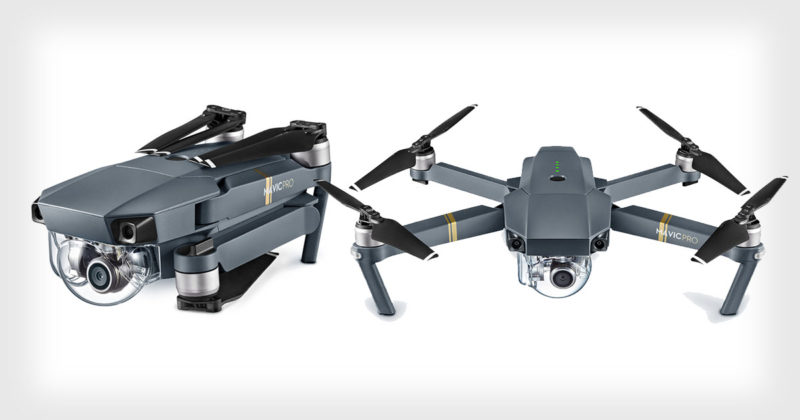 The Mavic Pro is also available on Apple's site, for $999.95 (shipping is free); you'll have to wait for it to arrive for 8-10 weeks. Amazon is selling the drone for $1299 (you'll get the drone and a Fly More Combo pack).
Best Buy has the DJI Mavic Pro listed with a $999 price tag, but the device is marked as "coming soon." As is the case on DJI's site, you can get noticed as soon as the drone becomes available by hitting the "notify me when available" button.