DJI is undoubtedly the unbeatable king of the drone industry, with all the DJI drones selling in good numbers. With years of experience under its belt, the Chinese drone manufacturer recently launched the DJI Mavic Pro. The new Mavic Pro is one of the best options in the drone market right now, but it's no good at all if the device can't reach the buyers on time.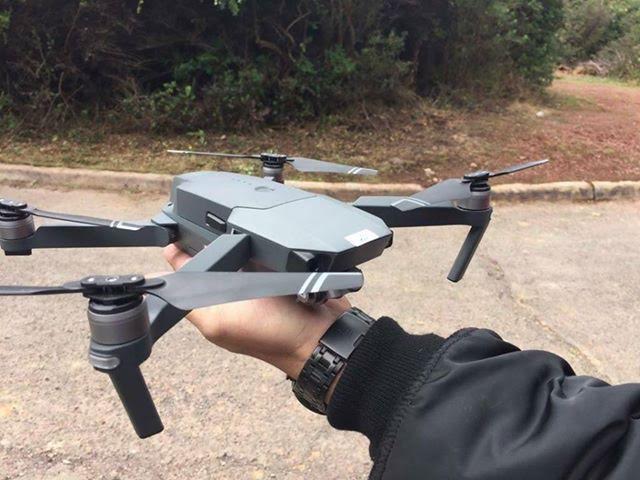 DJI is having troubles shipping the drone, and the pre-order shipping is getting delayed. This has resulted in people looking for the best DJI Mavic Pro alternatives in the drone market. And though it's hard to get a drone as good as that, there are some really great options that give a good fight to the Mavic Pro. First of all, the drone is light, very smart, and ultra-portable, and alternatives like the DJI Phantom 3 Pro, GoPro Karma, and DJI Phantom 4 can serve as really great drones while DJI fixes the Mavic Pro's supply chain problem.
The DJI Phantom 4 is the best drone by the company if you rule out the portability of the DJI Mavic Pro. The Phantom 4 comes fully-loaded with all the latest features like Sports Mode, Tap To Fly, Visual Tracking, etc. It can avoid collisions very easily and can be learned very quickly even by a beginner. The DJI Phantom 3 Pro is a bit older and can be bought at a discounted price. It gets 4K video recording, 94-degree vision, and 23 minutes of flight time.
If you are looking for portability, the GoPro Karma is a very good DJI Mavic Pro alternative. GoPro is mainly known for its action cameras, so call the Karma an action drone. Of course, it does not get all the automatic features that you will generally find in DJI drones. But nevertheless, it's a great device with a removable camera.
If you want to wait for the DJI Mavic Pro, let us tell you that the new drone received lots of pre-orders, far more than DJI was ready for. This has caused an issue in the supply chain and DJI is finding it hard to ship the new drone on time. If you have already pre-ordered the Mavic Pro, keep checking out the official DJI website.