The year 2016 has been quite promising in the tech field, as people are embracing newer products that were either not available to the common public earlier or were just too expensive. A good example is the VR technology, as VR headsets are common nowadays. But today, we are going to talk about drones.
A few years back, high-quality drones were available only to professionals who had a lot of cash in their pockets. They were also quite large, making them not so portable. The Xiaomi Drone launched a few months back made it clear that even those on a budget could get a high-quality drone that could record breathtaking 4K videos. The DJI Phantom series are probably the most popular mainstream drones, and there has been a new addition to the DJI family recently.
The successor to the DJI Mavic, the DJI Mavic Pro, has been launched and has been gathering appreciation from every corner. This latest offering from DJI has got a major selling point- it's extremely portable. Yes, it's a foldable drone that is the size of a water bottle! It's light, small, very easy to use, priced admirably good, and has got all the cool features that one can expect from a DJI drone.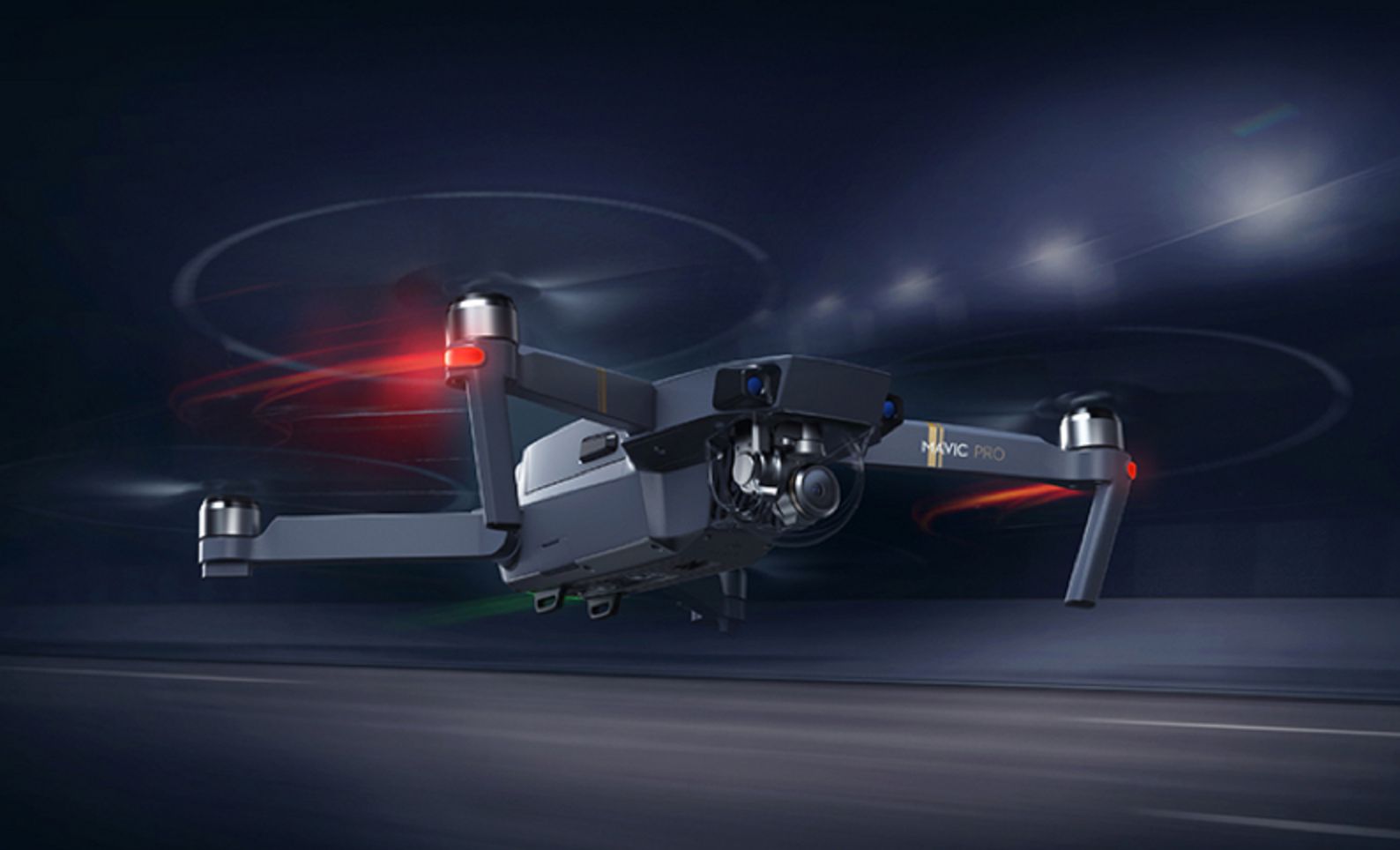 With that in mind, here are five things you should know about the new DJI Mavic Pro foldable drone:
1. Portable Design With Folding Rotors
Yes, that's the biggest achievement this drone has made. The DJI Mavic Pro is slimmer than most drones, as the props that hold the rotors can be folded over. This makes the whole device much smaller, making it very easy to carry in a backpack or even in your girlfriend's handbag! But even though the physical size of the drone is trimmed down, it's still fully loaded with great features.
2. Same 12MP Camera as the DJI Phantom 4
As we said, only the physical configuration has been lightened. The Mavic Pro comes with the 12MP camera seen in the company's Phantom 4 drone. It can shoot 4K videos at 30 fps, while slow motion enthusiasts can use the 96 fps mode that shoots at 1080p full HD. The fully stabilized sensor supports Adobe DNG RAW and shoots extremely smooth clips. One significant thing to note here is that the field of view of the camera in the DJI Mavic Pro is 78 degrees, whereas the Phantom 4's camera offers 94 degrees. Adjustments have to be made somewhere, right?
3. Speeds of Up to 64 KMPH!
Yes, you heard it right! The little beast Mavic Pro can fly at speeds of up to 64 Kmph or 40 Mph. Of course, the larger and more powerful Phantom 4 can fly up to 45 Mph, but the new Mavic Pro makes up for that 5 Mph loss. For instance, the Phantom 4 can only live stream videos from up to 3.1 miles away, but the DJI Mavic Pro can do that from up to 4.3 miles away! That too in 1080p instead of the Phantom 4's 720p streaming for live streaming services like Periscope, YouTube, and Facebook.
4. Take Aerial Selfies With Gesture Control
DJI has packed the Mavic Pro with gesture control, so the drone's computer vision system can now detect various gestures and perform functions accordingly. For instance, once the drone is hovering in front of you, just put down the remote and wave your hands to attract the drone's attention. You can then raise your arms and make a Y to get the drone to put you in focus. You can click aerial selfies by making a frame with your hands in front of your face. There are many cool possibilities with this new feature. Apart from that, the drone can track subjects and avoid obstacles like the Phantom 4.
5. Fly the DJI Mavic Pro Without a Remote?!
Yes, this is the first drone from DJI that can be flown without a remote. All you need to do is install the specific app and then use your smartphone as a simple yet robust remote. You can take off, fly, land, return home, all by just tapping on the screen. Of course, DJI will also provide you with a remote for the Mavic Pro if you pay a bit more. The remote for the drone has also become smaller now and is about as large as an NES game controller. You can also clip in your smartphone to the remote to get advanced options and live camera view.
Without the remote, the DJI Mavic Pro costs $749, while buying it with the remote will cost you $999. But what matters is that this foldable DJI drone is the most portable drone from the company without missing out on any advanced features. If you intend to buy a drone and have got the budget for the DJI Mavic Pro, there's no reason why you should consider any other options.
So are you buying this? Comment below.