Deal Alert: 49% Off on ExpressVPN
Touted as #1 VPN in the world,
ExpressVPN
is now offering 49% off & an additional 3-months of service on its annual plans.
ExpressVPN is widely known as the fastest and most secure VPN in the industry. With over 3,000 servers in 90+ countries, it is capable to unblock all geo-blocked services including Netflix, Amazon Prime Video, HBO+, and BBC iPlayer.
ExpressVPN app is available for nearly all the devices including Windows, macOS, Android, iOS, browsers, Firestick, and gaming consoles.
DJI had set expectations soaring high for its Mavic Pro Drone launch on September 27. And it has now launched the awe-inspiring, amazing, foldable drone that's sure to ruin GoPro's sales targets. DJI has taken the aerial market in its control by launching their first compact drone – the Mavic Pro – that fits comfortably in a standard-sized backpack. And to top it all – the drone looks simply amazing!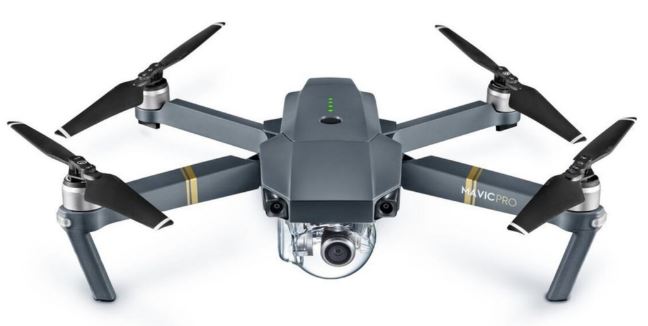 From an initial glance at the DJI Mavic Pro, it's quite apparent that the new drone features an awe-inspiring design – one that takes the concept of foldable drones to the next level. Priced at $999 ($749 without controller), the Mavic Pro is responsive, agile and easily soars at speeds of up to 40 miles per hour. That's quite impressive! If you are wondering what use is a drone without controller, let's make something very clear – the Mavic Pro can also be flown with a smartphone. In fact if you wish to fully experience features such as ActiveTrack and TapFly, smartphone is the best controller, since these features are part of the app.
Magic Video and Photo Moments
The DJI Mavic Pro features a 12MP camera and shoots 4K at 30fps and 1080p at 96fps. The camera shoots pics in Adobe DNG RAW format and can be flipped 90 degrees to portrait mode if you wish to shoot vertical photos and videos. The three-axis gimbal makes both portrait and landscape mode possible. The controller lets you adjust the camera direction, completely independent of the drone's flight path. And if this isn't enough, DJI is also introducing OcuSync – an encrypted transmission system for live streaming to Facebook Live, Periscope and YouTube. This feature is available in the DJI GO app.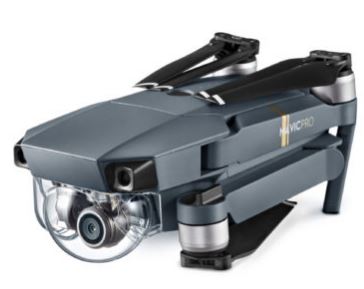 Mavic Pro Controller
The DJI Mavic Pro, as we mentioned, can be controlled either with a smartphone or with the dedicated controller that comes with the device. The controller has its own screen, is compact and can be folded just like the drone. You can also mount it on a smartphone and enjoy better viewing experience. After calibration, you can set up and get the Mavic Pro ready to fly instantly – in less than a minute or so. The controller features built-in control sticks that assist the drone in avoiding obstacles. This brings us to the next awesome feature of Mavic Pro – obstacle detection.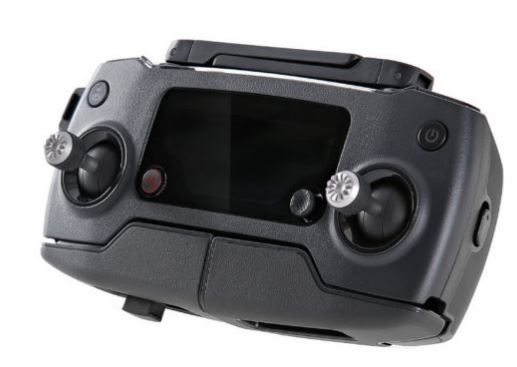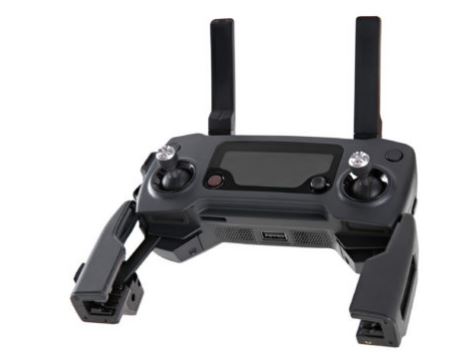 Mavic Pro Detects Obstacles
The obstacle avoidance feature is something that will make the Mavic Pro stand out – this feature makes the Mavic Pro a lot more attractive to buyers because it will stop crashing into things and provides tactile feedback to the controller to warn when the drone is likely to hit an obstacle. The Mavic Pro also comes with a new Flight Autonomy Guidance System – a technology that combines dual-band satellite navigation, ultrasonic range finders, five vision-positioning cameras and deep learning processors for highly intelligent flying modes. Sounds cool, isn't it? This is where the Mavic Pro beats GoPro's drone hands down. DJI Mavic Pro is also lot more compact that GoPro Karma and doesn't need a special case like the GoPro Karma.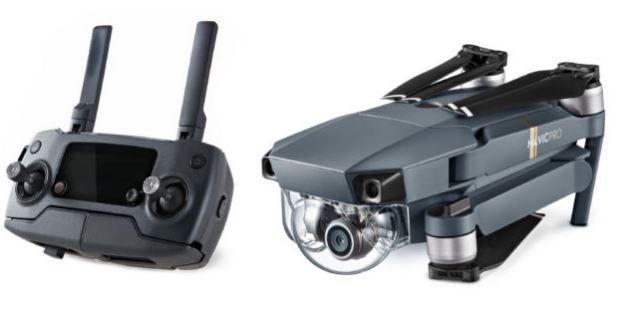 ActiveTrack and Gesture Mode
Using ActiveTrack, you can get the drone to lock on to someone or some objects like cars, bicyclists or even animals and it promptly follows the target wherever it goes. If you are shooting a video that requires a 360 view around a person, the controller lets you do just that. The Gesture Mode or the Selfie Mode allows you to make a camera gesture in front of the head of the person the drone is following to initiate countdown for selfie capture, indicated by the drone's flashing lights.
Safety Features
The Mavic Pro features a front-facing collision avoidance system that has the ability to spot obstacles that are 15m away when travelling below 36kmph. The drone also features additional sensors. These sensors continuously detect the terrain below and prevent it from crashing on upward slopes.
Packaging
The package is almost the same size as a water bottle with the drone's four folding arms and their propellers tucked against the body. All components of the drone are protected, including the camera and gimbal, which are surrounded by a transparent cone.
Other Features
The DJI Mavic Pro can pair with new DJI Goggles, giving a complete 90-degree view from the drone in 1080p. While wearing the goggles, you can direct the Mavic Pro through the flight path. Look down and the camera tilts down, looking left or right will change the direction of flight.
In all, DJI Mavic Pro will give serious competition to GoPro Karma and is already being touted as the GoPro Karma killer primarily because of the advantages of DJI Mavic Pro over Go Pro Karma –
8km/h faster than GoPro –  a maximum speed of 64.8 kmph.
6km further than GoPro -a maximum range of 7km.
Seven minutes longer flight-time than GoPro.
Gesture-recognition software and countdown lights to help owners take selfies.
Geo-fencing software. This prevents the drone from flying into restricted zones.
The only feature where Mavic Pro lags behind the GoPro Karma is in its inability to detach its camera and stabiliser. Otherwise for all practical reasons, the DJI Mavic is better than GoPro Karma. What do you think about DJI Mavic Pro? What features do you specifically like? Post in the comments section!