The Division came out earlier this month, so chances are that if you're playing it now, you're still a beginner. Don't worry about it – everyone's a beginner at some point. The key, though, is getting ahead, and that's what these tips below will help you with.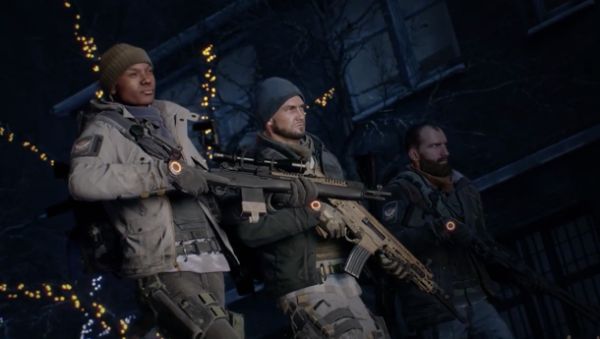 Break down your gear instead of selling it. Breaking down your gear will get you parts important for crafting. This is a great way to get quality gear deeper into the game.
Craft higher-quality parts. Interestingly, The Division allows you to use your regular parts to craft higher-quality parts. If you have five green weapon parts, for example, you can turn them into one blue weapon part.
Upgrade your Base of Operations. Every upgrade you make in your Base of Operations adds a new ability and bonus perks that are always active. So don't forget to upgrade your headquarters.
Check out the Dark Zone. It's the most interesting part of the game, and you can stand to gain a lot of loot while you're there.
Bring a turret if you are solo'ing. It probably won't do all that much damage to the enemy, but you can use it to cover your flanks, while you cover the other side.
Don't fall. It's too easy to take falling damage in The Division, so make sure you don't go jumping off of a ledge. If you see an exclamation mark above the button prompt for dropping off a ledge, you are going to take damage from the drop.
Help civilians. Civilians usually don't need a lot, and in return, they can give you pretty valuable stuff like clothing or other gear. Always give them what they ask for.
Switch weapons instead of reloading. Reloading takes a while in The Division, and if you find yourself in a tight spot, it is usually much better to swap to a secondary weapon and save your skin.
Reduce the Heal ability's cooldown. If you un-assign and then re-assign the heal ability, it will dramatically reduce the cooldown time needed. You can even do this in combat, if you're good with menus.
Grab collectibles. What are you doing playing a Ubisoft game and not hunting for every little collectible? Grab them, and you'll get XP. Make sure you press X twice on any echoes that you find: once to activate the echo, and a second time to actually collect it.
Got any more tips for The Division? Let us know in the comments below.