Disney Crossy Road update adds 13 new characters which include dinosaurs and a Flat Eric figurine. It also includes a secret character which we will show you how to unlock.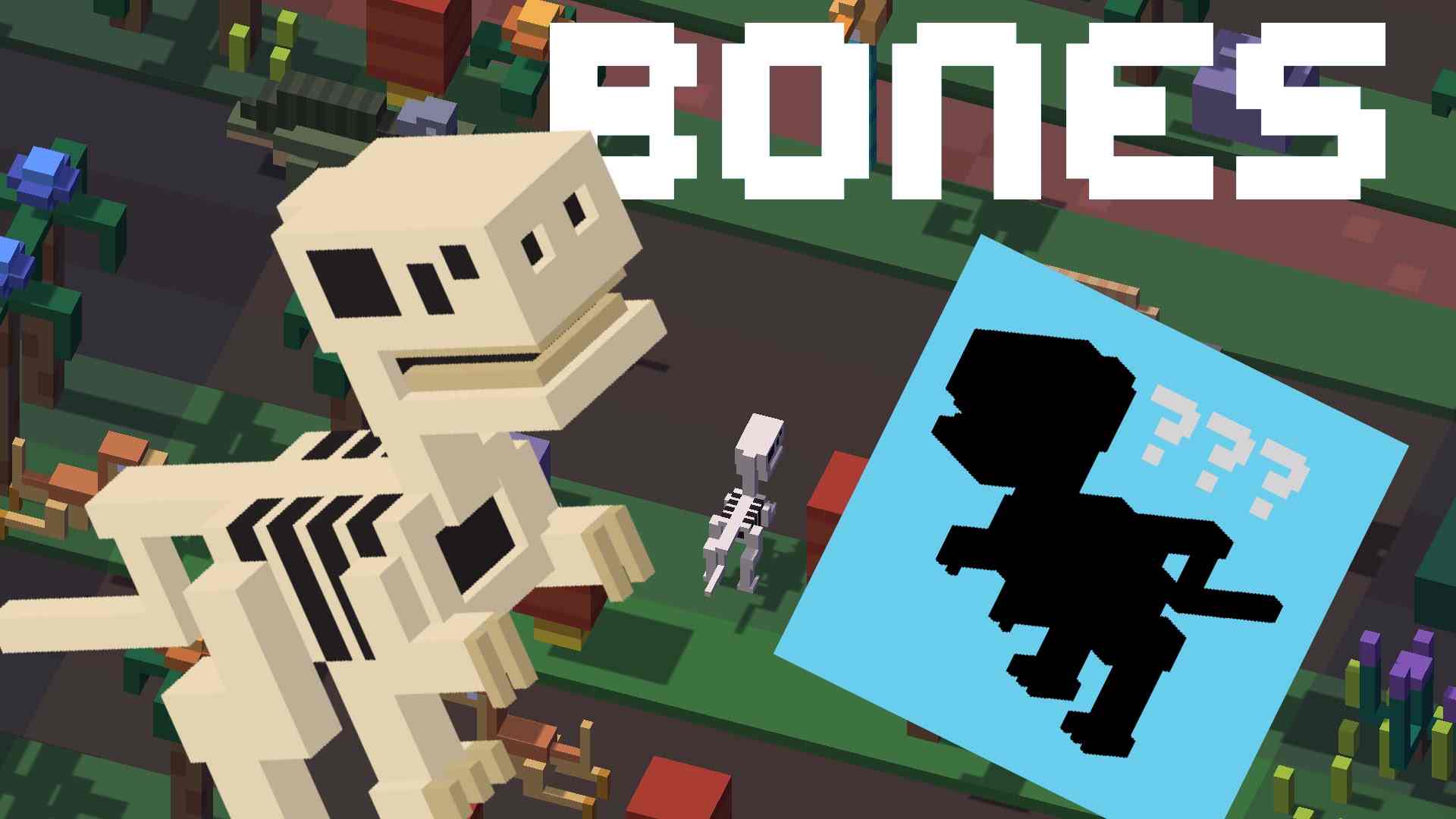 Disney Crossy Road Update adds new characters and a secret character
To unlock the secret character, choose the Paleontologist. Then collect all the bones scattered in the level. After doing so, you will unlock a T-Rex bone figurine called Bones.
You can also unlock a limited Beats version of Flat Eric which gives him an overall orange hue and color. When you play with the new orange Flat Eric, you will be emitting music from your character in the game. This is available for a limited time only for free, so hurry up while you can still get it. The music is also pretty good and enjoyable to listen while you cross roads and railways and narrowly avoid sinking to your death.
The roster of dinosaurs added to the game include:
Stegosaurus
Thesaurus (it emits synonyms as it moves along the level)
Parasolorophus (it can shoot fire from its mouth)
Archiopterics
T-Rex (the game view vibrates when it moves and you can have him roar to really shake things up)
Triceratops
Dilophausaurus
Pachy
Shrew (not exactly a dinosaur but prehistoric nonetheless)
Disney Crossy Road is an 8-bit endless adventure with over 100+ of your favorite figurines from Mickey & Friends, Toy Story, The Lion King, Big Hero 6, and more. See how far you can get by hopping, dodging, and sliding your way through busy lanes of traffic. The game is updated constantly and quickly gained a large player base within a few months of release. The game uses voxel-based graphics for an appealing presentation. The game puts emphasis on isometric styled Frogger Arcade gameplay that was popular in the 70s.
Let us know what you think of the new Disney Crossy Road Update.