Bethesda just released a Dishonored 2 Creative Kills Gameplay Video that shows how to mix different skills for brutal kills. Dishonored 2 is this year's highly anticipated stealth game. It is the sequel to the original Dishonored which was praised for fusing first person free-running with stealth combat. Players had to take the role of Corvoa Attano. He was wrongly accused of killing the Queen and kidnapping her daughter. He had to reclaim his name and rescue the Princess as well.
In the sequel, we see Corvo turning old but still as agile and flexible before. Additionally, his daughter Emily Kaldwin is all grown up and has followed into her father's footsteps. Players have the option to choose between Corvo or his daughter Emily in the new game. New Dishonored 2 creative kills gameplay video show interesting ways to execute enemies.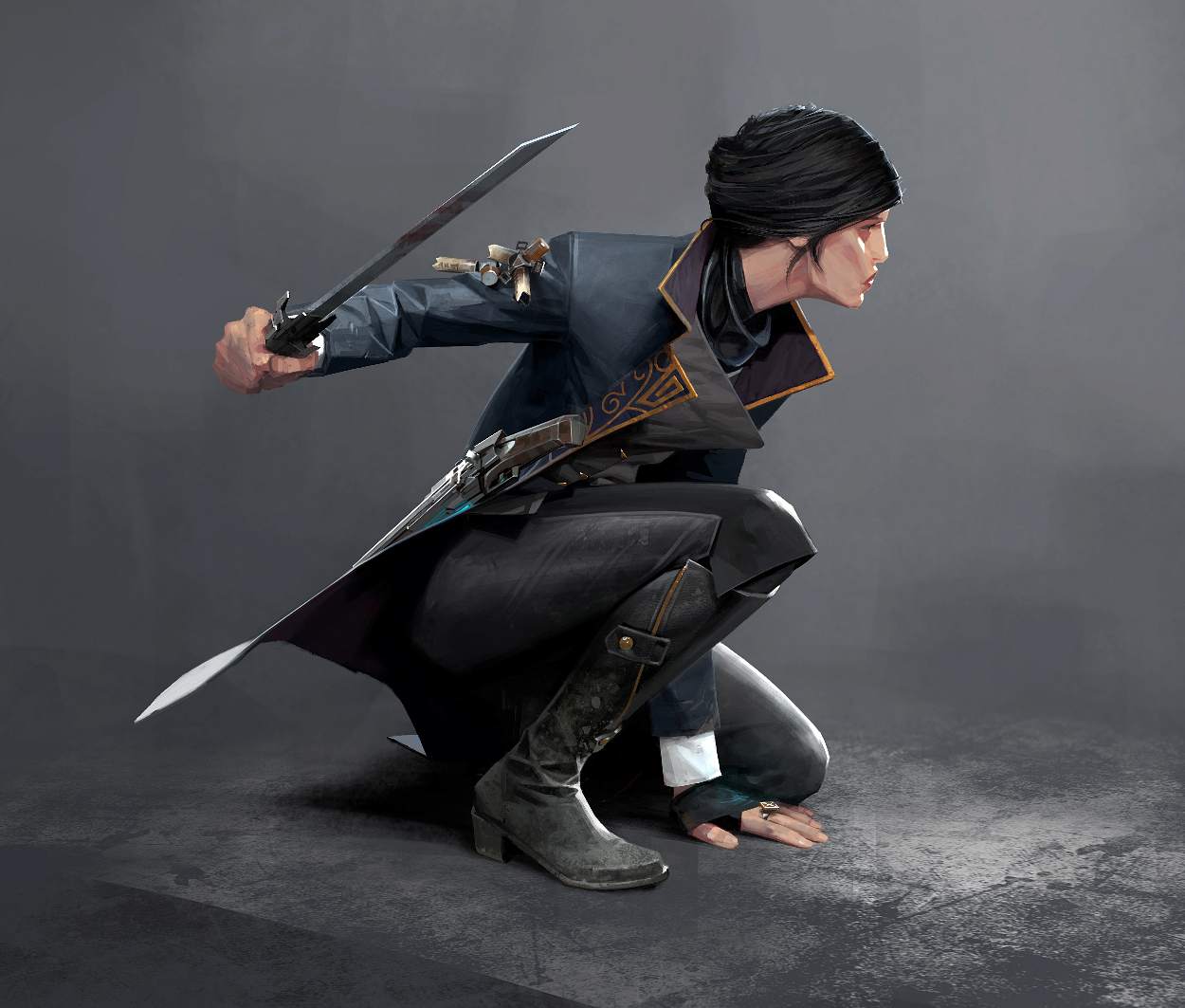 Dishonored 2 Creative Kills Gameplay Video – Emily
Reverse the polarity of Wall of Light. Use Domino to link like targets. Finally use Far Reach on one target and pull him towards you as you pass through the Wall of Light. They will be fried and subsequently killed in the process.
Use Doppelganger to summon a clone of yours. Link your targets with the clone using Domino. Finally, toss the Doppelganger down a cliff and watch the rest of the enemies follow it to their death.
Use Shadow Walk to turn into a shadowy monster. Execute enemies nearby and then quickly release a swarm of Bloddflies to finish off the remaining enemies.
Setup a Springrazor trap. Then use Far Reach to pull a target towards the trap and watch them gutted alive.
So, you're cornered in a room with no chance of escape? Quickly create a Doppelganger. Furthermore, shift to its location with the Doppelganger taking your original place surrounded by enemies (this is called Transposition). Then shoot an explosive arrow to take care of the remaining enemies.
Dishonored 2 Creative Kills Gameplay Video – Corvo
Stop time and put a Springrazor trap on an enemy. Use Blink Assault to push that enemy into a crowd of more enemies. Watch them all get killed by your improvised trap.
If you want to move someone from a location without him getting killed, first make them unconscious. Then use the Stop Time ability to improvise.
Let us know what you think of the Dishonored 2 Creative Kills Gameplay Video.