Popular MMO Diep.io developer has added a new Battleship Tank for Overseer and Twin Flank class. The new tank is available at level 45 and here we will explain what it does and how you can put it to use.
Taking the Twin or Sniper class means you upgrade either the Twin Flank or Overseer. The new battleship becomes available once you reach level 45. It's circular with four barrels sticking from its sides, two at one side each of which shoots protectors. Protectors are small AI-controlled units and they will shoot the nearest object.
Strengths and Weaknesses
You can use the Battleship against the Necromancer or Booster but you should avoid tanks with high penetration and fire rate, like the Overlord and Destroyer. The Reddit community is not so enthusiastic about the new addition and some are comparing it to the Mothership. It's just been released so we have yet to see how it fares with the community in the long run.
More details regarding the new update
This Imgur post shows all the important updates. We have mentioned some of the important ones here: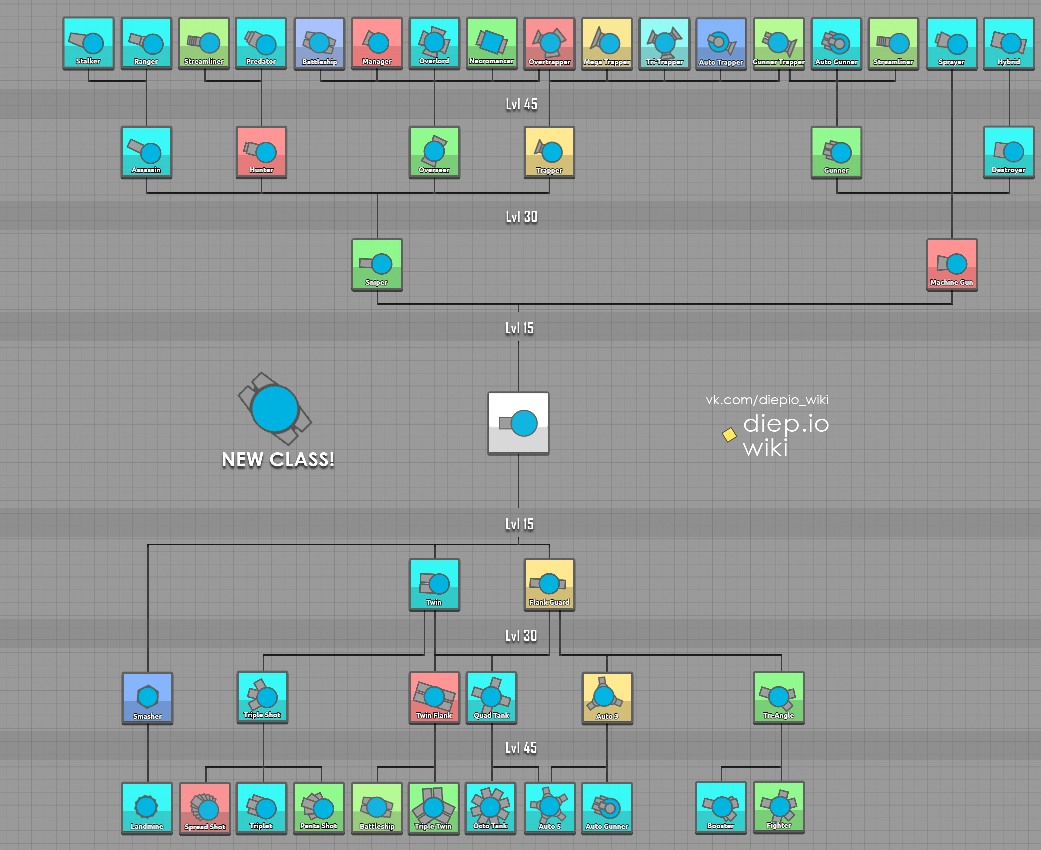 - Merged X-Hunter with Predator 10.08
 - Added name to a new class after the Destroyer 08.06
 - Updated branch Sniper 07.06
 - Updated branch Machine Gun 07.06
 - Added name to new classes on the branch Tri-Angle
Diep.io is a massively multiplayer PvP arena style tank battle game that requires a player to shoot different shapes and players to level up. After each level up they get a stat point which they can use to upgrade their skills. These skills include fire rate, penetration and much more. You can jump straight into the action by clicking here. For more on amazing arena tank battles in your browser like diep.io, stay tuned to MobiPicker.