This is one of those long and winding road type stories, so stay a while and listen. Almost all tools that measure population and game time all show the sharp decline since Diablo 3 was released, with somewhat of a rise a year or two later, but then another dive. We've already seen plenty of games run successfully with low populations, D1 and D2 are still supported by Blizzard. D3 obviously gets the most love due to the fact that it's the most recent title. When and if D4 comes out, D3 will fall the way of D2 and D2 will fall the way of D1.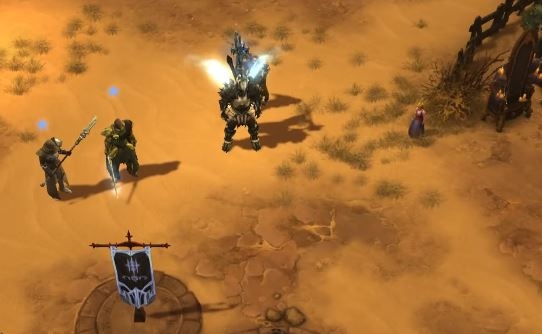 Could Blizzard still be working on Diablo 4 even after announcing Diablo 1 Remake at BlizzCon 2016?
The fact that D3 still has support and events going on has very little to do with population and everything to do with just wanting to support the game as they have done with EVERY other title they've launched. Honestly, if Diablo 4 was some kind of 1st person hack and slash, we would throw money at our screen, especially with coop and possible mod support (or at least a level editor). With rumors still going around about a Diablo 4 release (via game n guide), we decided that it is interesting to speculate over the whole Diablo series and how it could link with the development of Diablo 4.
If anything, this D3 'hype' is a testament to how much energy the diablo franchise can spark in communities as long as there's a tiny speck of speculation. Path of Exile is the proper D3 we deserved but still, graphically speaking and mechanically speaking the game could be better, and we know a team as big as Blizzard can achieve this. A D2 re-release could also make sense, given that back in March, Blizzard released a patch to bring it to modern systems running Windows 8/10 without the need of compatibility mode. This comes almost five years after the last patch was brought out to us. None of these bring any major changes, but it shows they have been working on it to at least some extent.
You can also check out our list of best games like Diablo.