Deus Ex Mankind Divided System Rift Trailer was recently revealed. The game has only been out for a few weeks. But if you're ready for DLC, it's coming sooner than expected. This first story DLC is called System Rift. It features Security Chief Frank Pritchard. He was last seen in Human Revolution. Pritchard and Adam Jensen will team up to take on the Palisade Blades.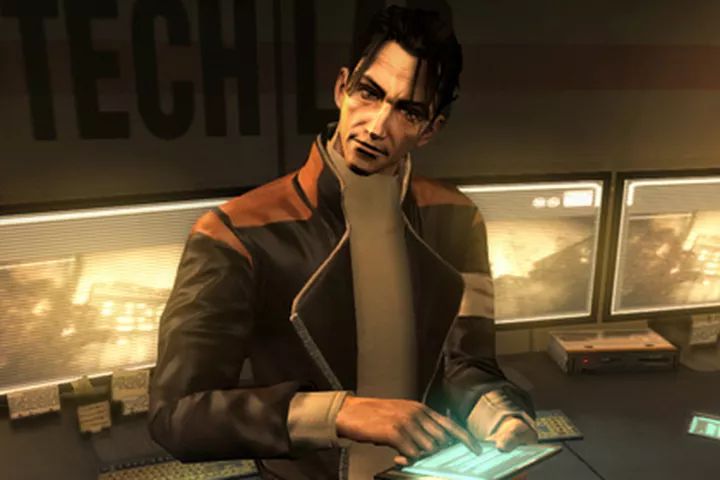 Deus Ex Mankind Divided System Rift Trailer
The Palisade is one of the most secure data banks in the Deus Ex world. Along the game, Adam will learn more about the Illuminati. You'll get some more Deus Ex action such as hacking, combat, stealth or whatever path you choose.
System Rift is now available on PS4, Xbox One and PC. It'll cost you $12 or nothing at all if you have the Season Pass. Mankind Divided's second story DLC, A Criminal Path, will release in early 2017. But we don't know much about that expansion yet. Keep up from all the latest Deus Ex and the Illuminati by tuning into MobiPicker.
Deus Ex: Mankind Divided is a cyberpunk-themed action role-playing stealth video game developed by Eidos Montreal and published by Square Enix.  Set two years after Human Revolution, Mankind Divided features the return of Adam Jensen from the previous game, Deus Ex: Human Revolution, with new technology and body augmentations.  The game allows the player to tackle situations using combat, hacking, stealth, and social interactions. Some new features include: on the fly gun customization, remote hacking, Icarus dash (short-range silent teleportation), TESLA arcs (up to 4 non-lethal projectiles), Titan shield (invincible shell), radar with map layouts, and a changed energy system (energy is no longer a series of batteries but 1 bar that slowly refills).
Let us know in the comments whether you are playing the new DLC trailer. Did you like the new Deus Ex Mankind Divided System Rift Trailer? Is the game any good? Let us know in the comments.