It's Friday, which, for Destiny players is read as "Xur Day", because it's the the legendary trader makes his stop and sticks around for a weekend selling his wares. As usual, he's brought him all manner of goods, and he can be found this time at the Reef. Head over there if you want to partake of his wares. Keep on reading to find out what he's got, and how many strange coins you'll need to buy it from him.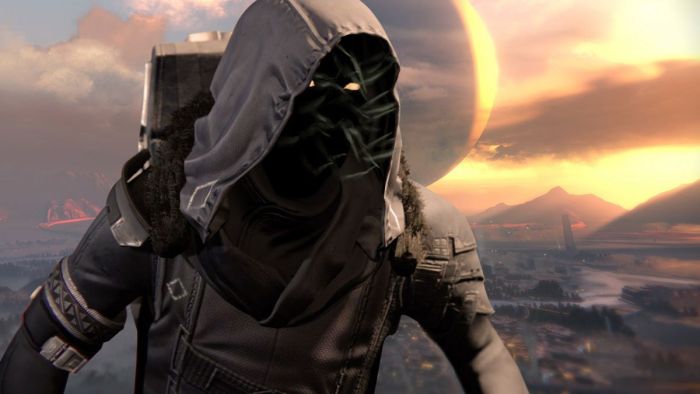 Xur has on him: an ATS/8 Arachnid (Exotic Hunter Helmet, 13 SC), Starfire Protocol (Exotic Warlock Chest Armour, 13 SC), No Backup Plans (Exotic Titan Gauntlets, 13 SC), Legacy Engram (Gauntlets, 31 SC), Bad Juju (Exotic Pulse Rifle, 23 SC), as well as Glass Needles (3 SC) and Three of Coins (7 SC). So, should you buy any of his stuff?
Game Rant appears to strongly recommend the Bad Juju, saying that "everyone wants one of these". Meanwhile, VG247 thinks it's a good pick for PvE, particularly thanks to the String of Curses perk, which reloads the weapon instantly upon making a kill while upping its damage. With that crazy perk alone, you'll never have to take your finger off the trigger as you destroy your enemies.
Xur will be sticking around until 9 AM GMT on Sunday, May 29th. That's 2 AM Pacific Time and 5 AM Eastern Time for you Americans out there. Be sure what you get what you need from him before then!